Submitted by

rgordon

on Tue, 08/07/2018 - 10:22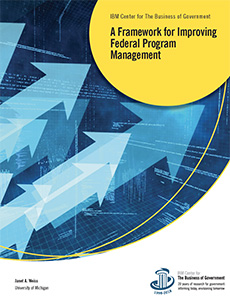 Congress passed legislation in late 2016—The Program Management Improvement Accountability Act (PMIAA)—to establish standards, define competencies, and conduct progress reviews that improve program and project management at a government-wide and agency level.
In this report, Dr. Weiss offers a framework for how the Office of Management and Budget (OMB), the Office of Personnel Management, and agencies should develop standards and competencies for improved program management.  Dr. Weiss' report is designed to help agencies understand the full range of skills and experiences needed across the range of program management needs in government. She supplements the framework with concrete case examples of program managers who demonstrate the skills and experiences needed to lead different types of programs. Based on her research, she offers government-wide and agency-level leaders a set of practical recommendations for implementing PMIAA requirements in a way that maximizes potential for success.