Submitted by

ALingayat

on Thu, 04/12/2018 - 10:15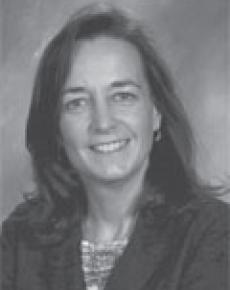 Information Systems and Quantitative Analysis University of Nebraska at Omaha College of Information Science and Technology
Information Systems and Quantitative Analysis University of Nebraska at Omaha College of Information Science and Technology
Information Systems and Quantitative Analysis University of Nebraska at Omaha College of Information Science and Technology
1110 S. 67th Street PKI 174 G
United States
Ann L. Fruhling is an Associate Professor at the Peter Kiewit Institute, College of Information Science and Technology, the University of Nebraska–Omaha (UNO). She teaches core courses for the Management Information Systems graduate program. In 2007, she received the UNO Alumni Outstanding Teaching Award. Dr. Fruhling is a member of the Association for Information Systems (AIS) and serves on the Executive Board of the AIS IT in Healthcare Special Interest Group. In addition, she is a research scholar for Northrop Grumman on the C2SES project located at the U.S. Strategic Command. Her research areas include agile system development, implementation and management strategies, e-health user interface usability studies, and system design strategies for medical emergency response systems.
Fruhling has published several research articles in the areas of agile system development, emergency response systems, and user interface usability. Her research studies have appeared in publications including Journal of Management Information Systems, Communications of the Association for Information Systems, Journal of Computer Information Systems, International Journal of Electronic Health Care, International Journal of Cooperative Information Systems, and Journal of Electronic Commerce Research. She also has book chapters in Value Based Software Engineering, Patient-Centered E-Health, and Advances in Management Information Systems (forthcoming), as well as numerous conference papers.
Since 2002, Fruhling has been the chief principal investigator for a distributed video diagnostics and consultation system for public health laboratories called STATPack™. STATPack™ is used in cases of emergencies and biosecurity-related threats. To date, STATPack™ emergency response systems have been implemented in three states and 48 public health, water, food, and veterinary laboratories.
Fruhling's research in emergency response systems has been funded by the Centers for Disease Control and Prevention, the Association of Public Health Laboratories, Nebraska Health and Human Services, the National Aeronautics and Space Administration, and a Nebraska Research Initiative. Fruhling holds a Ph.D. in management information systems from the University of Nebraska at Lincoln, an MBA from the University of Nebraska at Omaha, and a B.S. in business administration from Colorado State University.