Submitted by

ABarnes

on Tue, 04/03/2018 - 09:52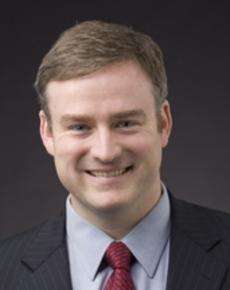 Professor, Department of Policy Analysis and Management; Professor, Department of Economics; Co-Director, Institute for Health Economics, Health Behaviors and Disparities
John Cawley is a Professor in the Department of Policy Analysis and Management, and the Department of Economics, at Cornell University, where he co-directs the Institute on Health Economics, Health Behaviors and Disparities.  In addition to his affiliation with Cornell, John is a Research Associate of the National Bureau of Economic Research (NBER) and a Research Fellow of the Institute for the Study of Labor (IZA). 
John's primary field of research is health economics, with a focus on the economics of obesity. He studies the economic causes of obesity, the economic consequences of obesity, and economic approaches to obesity treatment and prevention.  Examples of research projects include: the effects of food advertising on diet and of income on weight; the impact of obesity on labor market outcomes such as wages; the effect of physical education on youths; and the effectiveness of financial rewards for weight loss.  His research has been published in the American Economic Review, Review of Economics and Statistics, Journal of Health Economics, Health Economics, and many other peer-reviewed journals.  He is also the editor of the recently-published Oxford Handbook of the Social Science of Obesity.  His research has been supported by grants from the National Institutes of Health, the Robert Wood Johnson Foundation, U.S. Department of Agriculture, and other sources.  He has served on expert panels and advisory committees for the Institute of Medicine, Centers for Disease Control and Prevention, and other government agencies.  John's research has been widely covered in the media, including stories in The Economist, Wall Street Journal, Financial Times, New York Times, Business Week, Forbes, Scientific American, and The Chronicle of Higher Education.
John was awarded the John D. Thompson Prize for Young Investigators by the Association of University Programs in Health Administration and is a coauthor of the paper that won the Center for Disease Control's Charles C. Shepard Science Award in Prevention and Control.  John was also awarded the Kappa Omicron Nu / Human Ecology Alumni Association Award for Excellence in Advising of students at Cornell.  John received his Ph.D. in economics from the University of Chicago and his baccalaureate degree in economics from Harvard University.
John is an Associate Editor of Health Economics, and a member of the editorial board (and former co-editor-in-chief) of Economics & Human Biology.
John serves on the board of directors of the American Society of Health Economists (ASHEcon), the National Advisory Committee of the Robert Wood Johnson Foundation Scholars in Health Policy Research Program, and the Scientific Advisory Board of the Behaviour and Health Research Unit of Cambridge University.  He also serves on the selection committees for the Kenneth J. Arrow Award of the International Health Economics Association (IHEA), the Vernon Prize of the Association for Public Policy Analysis and Management (APPAM), and the John D. Thompson Prize for Young Investigators of the Association of University Programs in Health Administration (AUPHA).