Submitted by

ABarnes

on Tue, 04/03/2018 - 12:50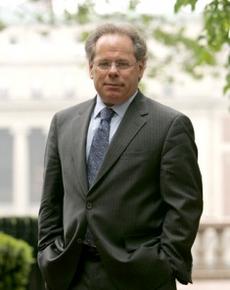 Executive Director, Earth Institute, Columbia University Professor, Practice of Public Affairs, SIPA, Columbia University Director, Master of Public Administration Program in Environmental Science and Policy
Steven Cohen is Executive Director of Columbia University's Earth Institute and Professor in the Practice of Public Affairs at SIPA. He is also Director of the Master of Public Administration Program in Environmental Science and Policy at SIPA and the Director of the Masters of Science in Sustainability Management at Columbia University's School of Continuing Education. From 2002 to 2006, he directed education programs at the Earth Institute. From 1998 to 2001, Cohen served as Vice Dean of SIPA. From 1985 to 1998, he was the Director of Columbia's Graduate Program in Public Policy and Administration. From 1987 to 1998, Cohen was Associate Dean for Faculty and Curriculum at SIPA.
He is a graduate of Franklin College of Indiana (1974) and the State University of New York at Buffalo (M.A., 1977; Ph.D., 1979). In 1976-77, Cohen was a Ford Foundation Fellow in Urban Environmental Policy; in 1978-79, he was a Rockefeller Foundation Fellow in Public and Environmental Policy and Implementation.
Dr. Cohen served as a policy analyst at the U.S. Environmental Protection Agency from 1977 to1978 and 1980 to 1981, and as a consultant to the agency from 1981 to 1991, 1994 to 1996, and 2005 to 2010. From 1979 to 1980, he was an Assistant Professor of Political Science at West Virginia University, and from 1981 to 1987, he was an Assistant Professor of Political Science at Columbia University. From 1990 to 1994, Cohen served on the Board of the Pew Faculty Fellowship in International Affairs; he has also served on the Executive Committee and Committee on Accreditation and Peer Review of the National Association of Schools of Public Affairs and Administration (NASPAA). In 2012 he rejoined NASPAA's Executive Committee.  From 2001 to 2004, he served on the United States Environmental Protection Agency's Advisory Council on Environmental Policy and Technology. He serves on the Board of Directors of Homes for the Homeless.
Dr. Cohen is the author of Sustainability Management (2011), Understanding Environmental Policy (2006) and The Effective Public Manager (1988) as well the co-author of The Responsible Contract Manager (2008); Strategic Planning in Environmental Regulation (2005); The Effective Public Manager 3rd, 4th and 5th editions (2002, 2008, 2013); Tools for Innovators: Creative Strategies for Managing Public Sector Organizations (1998); The New Effective Public Manager (1995); Total Quality Management in Government (1993); Environmental Regulation Through Strategic Planning (1991); and numerous articles on public management innovation, public ethics, sustainability management, politics and environmental management. He also writes a blog for The Huffington Post.
Dr. Cohen has taught courses in public management, policy analysis, environmental policy, management innovation, and sustainability management. In 1982 Cohen developed, and until 2001, directed Columbia's Workshops in Applied Public Management and Applied Policy Analysis; bringing practical professional education into the center of Columbia's Public Administration curriculum. He has conducted professional training seminars in sustainability management, environmental policy, total quality management, strategic planning, project management and management innovation.