Submitted by

rgordon

on Mon, 06/27/2022 - 18:29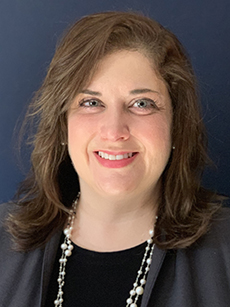 Shared services is a business model for modernizing the delivery of mission support activities common to multiple government agencies.
It involves setting standards for service delivery that meet the needs of multiple customer agencies and migrating agencies to modern, scalable, and secure platforms operated by best of breed government or industry service providers. Managing organizational change and creating positive customer experiences are core challenges in making shared services work.    
In conjunction with the American Council for Technology-Industry Advisory Council (ACT-IAC) and the Shared Services Leadership Coalition (SSLC), IBM's Center for The Business of Government hosted a roundtable with government leaders and industry representatives to discuss leveraging the Technology Modernizing Fund (TMF) and other financing vehicles, as well as best in class contracts, to accelerate shared services implementation. This blog shares the key take aways from the roundtable.
As of June 2022, the TMF has over $700 million in funding available for agency requirements. Shared services are one of four "buckets" identified for priority attention for use of the TMF but the majority of projects funded to date do not implement or expand shared services. By building a body of demonstrated systematic experience and evidence in terms of what could be recovered in cost savings or efficiencies down the road, agencies seeking resources from the TMF for shared services can be competitive. It is also beneficial to have several funding options for IT modernization for shared services, such as direct appropriations, working capital funds, and mandatory spending authority. There are also other financing vehicles available to agencies that have not been widely employed, such as public-private partnerships, Other Transaction Authority (OTA), share-in-savings, and other "under-the-radar" approaches.
Further agencies should consider the use of best-in-class contracts to advance time to procurement for technology investments rather than rely on individual agency procurements. These contract vehicles have a proven track record of success, which reduces agency risk regarding terms and conditions. Further, several agencies offer assisted acquisition services that have significant experience supporting technology modernization projects whereas agency procurement shops may lack this proficiency.
During the Center roundtable, these financing and procurement mechanisms were discussed, and the key take-aways were:
Agencies should be prepared when the opportunity strikes by having a few drafts of the IT modernization business proposal ready for different stakeholders and emphasize expectations for return on investment. A strong business case is critical to secure the necessary funds for shared services technology modernization.
Agencies must be transparent with all stakeholders on the funding required for the modernization effort, as well as the funds available by funding source and fiscal year (no duplication), and track expenditures against milestones. This transparency builds trust, inclusion, and clarity, which reduces risk in delivering shared services.
Relationships within an agency are critical to IT modernization efforts so that all internal stakeholders are working towards the same goal. Agency relationships with OMB and Appropriators are also critical to supporting any successful IT modernization effort.
Agencies should leverage industry partners for lessons learned, best practices for shared services IT modernization efforts, and market research. Bring industry in as early as possible to understand suppliers' concerns and risk tolerance.
Agency leadership must remove the fear of failure. Everything will not go perfectly so come up with back-up measures and be willing to take chances.
In conclusion, the roundtable emphasized that agencies should be prepared when the opportunity strikes by having a strong business proposal; transparent in knowing and communicating the objectives; understand the relationships and equities of all stakeholders; and focus on one thing that is very clear and pursue it. Technology modernization for improving the efficiency and effectiveness of shared services requires focus on the outcome.