Submitted by

rthomas

on Wed, 12/20/2017 - 10:36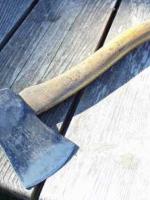 Monday, December 21, 2009
OMB released a report today, "Acquisition and Contracting Improvement Plans and Pilots: Saving Money and Improving Government," which follows up on its July 2009 directive that agencies trim 7 percent – about $40 billion -- from their contracting budgets
OMB released a report today, "Acquisition and Contracting Improvement Plans and Pilots: Saving Money and Improving Government," which follows up on its July 2009 directive that agencies trim 7 percent – about $40 billion -- from their contracting budgets over the next two years by improving their buying processes.
OMB says that agencies have undertaken several steps to achieve $19 billion in savings for the first year:
The 24 largest agencies, covering 98 percent of contract spending – have submitted plans with specific actions they will take to cut contracting costs and improve efficiencies.
Agencies have identified initiatives to save 10 percent of money spent through new high-risk contracts (noncompetitive, cost-reimbursement, or time-and-materials/labor-hour contracts).
Agencies have identified at least one pilot initiative where over-reliance on contractors may affect performance and then reassess the workforce mix.
OMB also reports that the Chief Acquisition Officers Council is "identifying new strategic-sourcing approaches, and how to structure contracts so as to provide better value for a lower price for commonly acquired goods and services."
In a related story, the Washington Post's Ed O'Keefe reports OMB deputy director Jeff Zients said "The government is the world's largest total buyer of goods, but has permitted agencies to act as separate customers for too long, contributing, in part, to wasteful spending" and that OMB will increase most agencies' acquisition workforces by about 5 percent in the coming fiscal year.
OMB offered several examples of how agencies are trimming their contracting costs:
Homeland Security standardized department-wide its desktop operating systems, e-mail, and office automation. These standardized requirements allowed the Chief Information Officer to award a single contract, resulting in expected savings of $87.5 million over the next six years.
Energy's National Nuclear Security Administration (NNSA) launched a contracting tool that puts a service need up for bid "like e-Bay" that serves as a reverse auction where bidders offer their lowest price. NNSA is seeing an average cost savings of 18 percent so far.
IRS switched from cost-reimbursement to a firm-fixed-price contract vehicle for processing support services, saving $6 million over the old approach.
Labor is investigating the potential benefit of in-sourcing a subset of contracted workers who currently process foreign labor certifications to see if this allows increased efficiency.
OMB says it will launch an on-line dashboard in spring 2010 to "allow the public to track whether agencies are progressing in their efforts. . . . Where progress is insufficient, OMB will work with agencies to develop aggressive steps to meet their targets."
The Washington Post article also noted: "One item missing from the report is eagerly anticipated guidance on the definition of "inherently governmental functions," a critical term in the contracting community that would clarify the tasks and services contractors should no longer conduct. Obama asked OMB to provide guidance on the matter in March. The agency promised to deliver an answer by year's end, but officials said they need a few more weeks."