Submitted by

rthomas

on Thu, 12/21/2017 - 16:42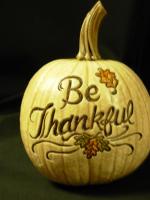 Tuesday, November 23, 2010
This may be an appropriate time of year to give thanks to do-gooders who promote good government.
This election cycle saw record-shattering amounts of campaign spending, according to media reports.  Some, such as California gubernatorial candidate Meg Whitman, spent their personal fortunes in their run for public office.  But there are others who are investing their personal fortunes in hopes that government can be better run, no matter who the elected officials might be.
The historical model for promoting good government was exemplified by the New York City Municipal Research Bureau model from the Progressive Era at the turn of the 20th century.  It was replicated across the country to good effect.  At the federal level, organizations like the Brookings Institution were created to improve policy-making.
But more recently, there have been a number of individuals who have invested their personal fortunes.  They are using a different model than the historical approach of creating a foundation and sponsoring projects.  Each has a personal involvement and insist on seeing a "return on investment."  Here are some, and what they've done:
Craig Newmark, founder of Craigslist.  Craig has been a proponent of Open Government and the use of technology to improve government openness and operations.
Frank Weil, head of the New York investment firm Abacus.  Frank has been a past sponsor of initiatives at the Council for Excellence in Government and now spearheads the Collaborative Governance Resource Institute to promote better cross-sector collaboration around societal challenges.
Samuel Heyman, recently deceased, owned a hedge fund.  Sam credited his career success to a start in government.  He founded and funded the Partnership for Public Service as his way of repaying his country for his good fortune.  The Partnership advocates both good government as well as supports careers in public service.
Nicolas Berggruen, a billionaire businessman, founded and funded Think Long California, a group devoted to restoring California state government to solvency and improving the long-term health of the state  (maybe his $20 million contribution may go further than the $160 million Meg Whitman spent – mostly her money - trying to become governor!).
Are we thankful yet?  Are there others you would add to the list? 
Graphic credit to Marlboro Nissan Blog