Submitted by

TFryer

on Wed, 01/24/2018 - 19:28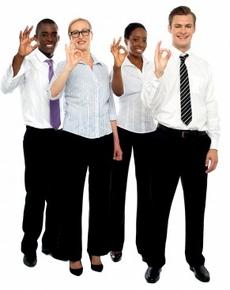 Wednesday, January 15, 2014
A recent news story of how the on-line shoe company Zappos has eliminated the position of manager has raised again the question of whether management matters. A new Harvard Business Review article says "yes," and they have the data to prove it.
Gadi Ben-Yehuda
Slow reading, deep thinking.
I'm sharing only two links today.  The first is to a trend piece from Fast CoDesign on trends for 2014.  Some of the more salient ones:
Anonymity will go mainstream
Quanitified Self at the Office
Consumers Will Own Their Data
The Internet of Things Goes to Art School
The second is this story from NPR, with accompanying infographic, on all the jobs in America.  An amazing data-driven story with all sorts of implications for government, the private sector, and a case study in how to tell a visual story based on its underlying numbers.
John Kamensky
Michael Keegan
OMB revising data breach reporting requirements
The Government Accountability Office in a recent report found the requirement for agencies to report data breaches to the Homeland Security Department within one hour of discovering the incident is of little value. DHS' U.S. Computer Emergency Readiness Team told GAO that the one-hour time frame doesn't give a clear picture of the reported incident and the information isn't used to help remediate incidents or provide technical support to agencies. 
GSA losing four key senior executives
Four high-ranking officials are leaving the General Services Administration. They are Deputy Administrator Susan Brita; CIO Casey Coleman; Kelly Olson, director of Strategic Initiatives; and Sheila Campbell, director of the Center for Excellence in the Digital Government Office of Citizen Services and Innovative Technologies
Defense Health Agency comes into shape through IT shared services 
The new Defense Health Agency's ability to merge several different technology platforms is as much an anthropological effort as it is a technology puzzle. DHA's IT staff eventually will be more than 8,000 strong and will rely heavily on shared services to meet its mission. 
Interview: Frank Kendall, U.S. defense acquisition chief
Frank Kendall, U.S. undersecretary of defense for acquisition, technology and logistics, oversees hundreds of billions of dollars in procurement programs. But that has not stopped him from taking on some side projects. 
The Business of Government Radio Show: Dr. Anthony Fauci
The Business of Government Hour features a conversation about management with a government executive who is changing the way government.
What are the strategic priorities of the National Institute of Allergy and Infectious Diseases? What has been learned about emerging and re-emerging infectious diseases? What's on the horizon for the NIAID? Join host Michael Keegan as he explore these questions and more with Dr. Anthony Fauci, director, NIAID.
Broadcast Schedule: The show airs Monday at 11 a.m., and Wednesday at noon, on Federal News Radio 1500AM WFED
If you can't wait, though, you can listen to (or download) this week's program and all our previous interviews at businessofgovernment.org and by searching our audio archives.