Submitted by

TFryer

on Tue, 01/23/2018 - 23:11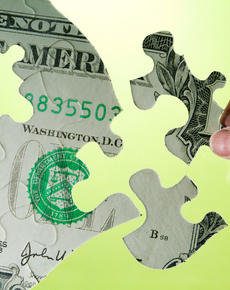 Reformers have promoted the notion of performance budgeting since it was introduced by the 1949 Hoover Commission. Major initiatives have been attempted and incremental progress has been achieved. But not enough has happened.
A Government Accountability Office survey last year reports that the percentage of federal managers saying they used performance information in allocating resources actually dropped between 1997 and 2013.  Is it worth another try? In a new report for the IBM Center, Dr. John Whitley says "yes" if the focus is placed on the budget formulation process in the executive branch.  He bases his insights on his experiences as a senior executive in both the Department of Defense and the Department of Homeland Security.  As a consequence, he does not attempt to address the entire budget process, which includes congressional decision-making and the subsequent budget execution process in agencies.
Context.  Agency leaders must address a series of key governance questions:  What outcomes are we trying to achieve?  What capabilities do we need to achieve them?  How do we allocate resources across competing priorities?
Dr. Whitley describes the environment in which these kinds of questions need to be addressed, and observes: "as organizations grow in size. . . it becomes harder to address them together.  As a result, the decisions and processes used to support them tend to become disconnected.  The leadership and execution of these decision-support processes become divided across different headquarters organizations supporting the decision-maker."  The challenge becomes how to re-integrate the elements for decision making. The following table illustrates some of the key questions raised, the existing processes, and  the organizational "owners" of these processes.
Dr. Whitley says that if each of these owners undertakes specific actions, there is a greater chance that performance information will play a more significant role in the budget decision-making process.  But doing so will require both the performance and the budgeting communities to "adapt their own processes and data products to the needs of the other" in the course of the budget formulation process.  Here are highlights from each of the four actions he proposes:
Action 1:  Engage Leadership.  "The single most important element of any strategy to improve performance-budget integration is the decision-maker's interest and constructive engagement," writes Whitley. "The decision-maker has to want to use the data in making their decisions. If the leadership are already planning on making the decisions based on alternative criteria . . .  presenting them with information they do not want will waste their time and may even undermine the standing of the performance-budget integration advocates. . . A clear, narrowly defined set of issues should be selected early as the focus of a performance-budget integration initiative. The most obvious candidates for initial focus are areas in which the leadership is directly interested."
Action 2:  Focus on Analysis.   "Performance-budget integration is the use of analytic forecasts of results to inform resource allocation decisions," says Whitley.  And he goes on to say: "A performance office capa­ble of conducting, integrating, and presenting quantitative analysis must have staff that is capable of performing those tasks."
Whitley observes:  "The perfor­mance function is not about capturing data to produce an annual performance report and will not be effective if its IT system is a data capturing and document production tool. The perfor­mance function should be focused on capturing data that can be used to inform analyses and conducting analyses."
Bluntly, he concludes:  "A perfor­mance community that is not providing a range of performance options at different resource allocations at the point in time when budget decisions are being made (e.g., June and July for domestic agencies) is not relevant to the budgeting community."
Action 3:  Improve Budget Formulation Process.  Whitley says the budget formulation process must be "capable of isolating, analyzing, and constructively presenting issues for decisions to leadership."  However, he also notes that the budget process operates on a specific schedule, and budgeteers and decision makers like to try to keep options open until the last minute.  These dynamics drive the schedule and behavior for each level of budget formulation. 
For the performance community to be relevant, their products must be delivered within the budget schedule and cycle.  But for them to be successful in doing this, the budget community needs to make some decisions earlier in the cycle, and not keep all options open until it is too late to do any analysis.  This behavior tends to reinforce the use of incremental, not performance-informed, budgeting.  Whitley recommends that budgeteers: 
Provide top-down budget guidance at the start of the budget cycle, instead of relying on the traditional bottom-up process that aggregates individual agency request, absent any strategic priorities.  Where possible, guidance should be multi-year (e.g., like the Defense Department's future-years defense program)
Push for decision-making earlier in the process, such as shaping issues around a particular outcome to inform policy guidance.  This would provide lower levels of an organization the guidance needed to better formulate input based on performance information rather than having to make radical revisions late in the process.
Provide "time for performance-based decision-making briefings, [where] the leadership of the performance function should be in the room" so leadership receives performance information in the context of the budget decisions being made.  The new annual strategic review process may be a natural forum for this step.
Action 4:  Reform Budget Account Structures.  Whitley observes that two challenges make it technically difficult to integrate performance information into the budgeting process:  (1) the costs of an activity or program are frequently spread across multiple budget accounts, and (2) some costs occur in different years and are not reflected in any budget account at the point when a decision is being made.
He says that to overcome this would require a programmatic-based account structure based on activities and programs that replaces, or at least parallels, the existing appropriations structure.  He also says that accrual-based budgeting accounts should be created, that records when a liability is incurred, regardless of when a cash payment is made (e.g., like when an employee earns a retirement benefits vs. when it is paid out).
Whitley says these restructurings would require congressional agreement, but that ad hoc estimates could be derived in the early phase of a performance-budget integration initiative.  He also notes that any performance-budget initiative will need "an immediate ability to estimate costs for the priority issues examined" and that this might require dedicating some analytic staff to do so.
Next Steps.  And where might be an appropriate starting place?  The new OMB Annual Strategic Review process provides a forum, as noted earlier, for agency leaders to engage sooner in the priority- and policy-setting processes around what their agencies are accomplishing, but if that process is disconnected from the budget decision-making process and timetable, this might be seen instead as another compliance requirement instead of being a part of a new approach to integrating performance information with budget formulation.