Submitted by

rgordon

on Wed, 10/02/2019 - 10:17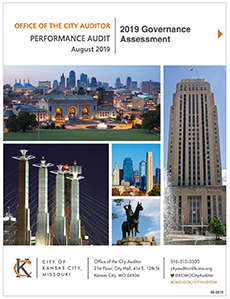 Wednesday, October 2, 2019
We can't say for certain, but we'll bet a nickel that almost no civics classes even mention boards and commissions as an important part of local government (in fact, we're always pleased when we come across a civics curriculum that even mentions local government).
Yet boards and commissions are crucial to the effective and efficient delivery of services, complementing the more familiar local government structures consisting of city mayors, councils, and departments.
As the website for the City of Riverside California (population 327,000) states, "City Boards and Commissions are the underpinnings of our community - they are how the community navigates the daily and weekly decisions that make Riverside run smoothly."  Their numbers can be large. According to the New York City Mayors Office of Operations, "there are over 300 boards and commissions in the City of New York that fall under the Mayor's purview. These boards deal with virtually every public policy area and interact with every city agency." In Massachusetts, the governor appoints citizens to more than 700 boards and commissions dealing with virtually every state department and public policy area.
Sadly, whatever the purpose of established entities, some of them exist in title only, This doesn't cost a city anything in terms of cash, but if a citizen discovers the existence of a board on line, and then finds out it doesn't have active board members or even a telephone, this can only serve to heighten the alarming lack of trust in government.
Take Shreveport, Louisiana. During the summer, the internal city auditor there found that six of the city's boards had not met since 2013, including the building board, and the comprehensive board of appeals.
Shreveport is far from alone as a city that has inactive boards on the books. At the state level, the Louisiana legislative auditor released its annual report on board and commission activity during the summer and found 17 boards that were inactive. Seven of those had been inactive the previous year as well. 
Even active boards can run into many problems. An excellent report came out in August from the Kansas City, Missouri, Office of the City Auditor. Leaning fundamentally on a checklist first released in a report issued by that office in 2001,  it provides government practices that can be used as guidelines for the boards and commissions that consume nearly $600 million of the city's budget  Although these two reports were specifically about Kansas City, they can be applied to other governmental entities as well.
In a very recent conversation with us, Doug Jones, the articulate auditor of that city brought up three of the six that he felt were of particular importance.
Many of the Kansas City boards follow this recommendation, notably the powerful board of parks and commissions.
It got full credit in the 2019 audit for completely fulfilling its roles as leader in its various areas of control, including the following: It "provides for, improves, develops, and maintains parks, playgrounds, community centers, parkways, boulevards, recreation and educational programs, and other resources as assigned by the City Council. The Mayor appoints all five members of the board and designates the board president."
Jones is particularly concerned that boards and commissions genuinely lead the organizations which they are assigned to oversee. "When a board isn't setting forth the purpose of the organization, then why is it in existence in the first place?" he asks.
Many of the Kansas City boards follow this recommendation, notably the powerful board of parks and commissions.
It got full credit in the 2019 audit for completely fulfilling its roles as leader in its various areas of control, including the following: It "provides for, improves, develops, and maintains parks, playgrounds, community centers, parkways, boulevards, recreation and educational programs, and other resources as assigned by the City Council. The Mayor appoints all five members of the board and designates the board president."
Beyond that, the Kansas City audit argues that cities boards must make sure that they organize their work in such a way as to ensure a high level of board performance and effectiveness. How? Says Jones, "They should organize their work and regulate individual board member behavior."
This includes maintaining codes of ethics, clear definitions of conflict of interest, precise job descriptions and ongoing board member training. Jones: "When a board doesn't effectively regulate board members, bad things can happen. Without a conflict of interest policy, members could do things (that) don't look good to the public: Kansas City boards are required to be thoroughly transparent and, as a result, can be held accountable to their citizens."
The checklist also recommends that boards report to the public, not to the people they oversee or even to the men and women who appointed them. Holding true to this guideline can help ensure that the boards are not politicized. According to the audit: "City boards and commissions represent the people of Kansas City. Citizens are the ultimate owners of organizations governed by city boards and commissions. . . .To be effective, boards need to communicate and cooperate with other organizations in the city to understand how their own organization fits within the city's big picture."