Submitted by

rgordon

on Fri, 04/26/2019 - 16:59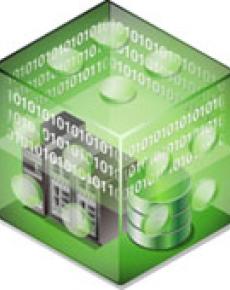 The federal government is looking at Information Technology (IT) Consolidation at way to reduce costs and improve performance. IBM's success in consolidating its own IT systems and infrastructure provides insight into how adoption of commercial best practices and reduce IT costs while improving performance and increasing service levels.
Blog Author:  Johnny Barnes, is the General Manager Technology and CTO for IBM's Global Business Services
A decade ago, IBM faced a situation that in many ways is similar to that facing the federal government today.  IT service and assets were decentralized, redundant and expensive, and there was great pressure to reduce IT costs while improving performance.  Though no one who went through IBM's consolidation would claim it was easy, the end result was a streamlined IT organization, billions in cost savings, improved operational and financial performance for the company, and a host of new capabilities that transformed how IBM'ers work everyday and created one of the world's most mobile and agile workforces.

So how did IBM achieve this?  We applied our products, services and best practice methodologies to consolidate our worldwide data center infrastructure.  As a result, we significantly reduced expenses, improved our security and reduced energy use.  Between 1992 and 2004, IBM consolidated from 128 CIOs to one; 31 networks to one; 155 data centers to six; and 16,000 applications to 4,200.  In HR, we consolidated 38 operation centers into one; 21 data centers into one; and achieved a global HR: staff ratio of 1:109, an improvement from 1:59.  Through our own reorganization to a shared services model, IBM learned the value of consolidation and delivering one process across the business, and how necessity gives a strong impetus to finding a new, more efficient operating model.
During our own transformation the two essential drivers were to: (1) reduce IT operational costs, and (2) better integrate the organizational and functional "silos" within IBM into a coherent whole.  Interestingly, one key lesson we learned was that the investments made to reduce the cost of operations also drove the mission integration required to create a high-performing, mission-focused enterprise.
As we have realized gains from our transformation journey, we have created a more globally integrated enterprise, including:
Created globally integrated support functions – HR, IT, Finance, Marketing, Communications, Legal, Real Estate, ISC, Sales Ops, and Government Relations
Established an IBM Enterprise Process Framework with owners for 15 processes
Launched an enterprise-wide program to provide common global processes, based on SAP
Consolidated disparate systems, created common platforms and standards worldwide
We have measured significant, positive results over the past 4 to 5 years:
Shared Services reduced spending by $4B over the last four years
Integrated Supply Chain savings averaging $3-5B per year for the last six years
$1.4B in IT savings since 2005; IT Earnings/Revenue reduced by 1.6 percentage points
In transforming IT our infrastructure has transitioned to an On Demand Operating Environment, based on a Service-Oriented Architecture (SOA).  We have applied technologies that support network, server and storage virtualization to improve asset utilization and scalability.  And we have instrumented the infrastructure with service-oriented management and monitoring aligned with our business processes to improve reliability.   
The benefits of IBM's consolidation effort were not all realized at once.  The hard work of reducing costs and improving performance through IT consolidation took time, persistence and patience.  But IBM's investment has paid off in a big way through reduced costs, improved performance and increased productivity.   
* * * * * * * * * * * * * * * * * * * * * * * * * * * * * * * * * * * * * * * * * * *
Johnny Barnes, pictured above, is the General Manager Technology and CTO for IBM's Global Business Services. Mr. Barnes has over 35 years of experience with IBM, holding a variety of product, solution development, staff, system architecture, management and executive positions.  Mr. Barnes has been appointed to several IBM corporate staff positions, which have included a number of critical IBM product and strategy task forces responsible for establishing the future technical and business direction for IBM. Mr. Barnes has also worked to re-engineer IBM's internal hardware development, global computing and telephony environments and grow IBM's Public Sector transformation services business. 
Mr. Barnes has an overall perspective of the computer industry and its applicability to business segments, as well as IBM's strategic plans to meet the distributed computing and e-business on demand market to satisfy future critical business requirements.  Currently, as General Manager Technology and Corporate Technology Officer, Mr. Barnes has responsibility for IBM's WW Public Sector Technical and Solution Strategy and expanding IBM's Public Sector transformation service business.