Submitted by

TFryer

on Thu, 01/18/2018 - 13:09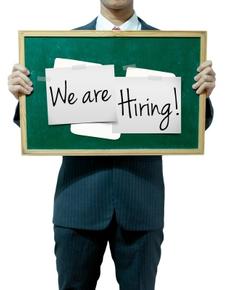 Thursday, December 10, 2015
The rapid pace of business, coupled with the changing workforce and modern technology have created a new imperative for recruitment.
Traditional recruitment methods, such as websites and online applications, are no longer sufficient. Government agencies have to adapt to new recruitment methods to keep pace with these changes and build their future workforce.
Concurrently, government is facing a talent crisis. As Lisa Rein writes in the Washington Post, "With agencies starved for digital expertise and thousands of federal jobs coming open because of a wave of baby-boomer retirements, top government officials, including at the White House, are growing increasingly distressed about the dwindling role played by young workers." Even more concerning is the scant pipeline for potential employees. According to the 2013 National Association of Colleges and Employers (NACE) Student Survey, "only 2 percent of the students surveyed planned to enter federal service after graduation." This crisis further dictates the need for government to switch from a reactive approach, of waiting for candidates to come to them, to a proactive approach that can attract even a passive job seeker.
Fortunately, new approaches to recruitment are helping agencies to identify and attract potential candidates in ways that were previously impossible. Some examples of these approaches include:
With the government set to lose a large portion of their baby boomer employees in the coming years, there will be continued pressure to attract new employees. The modern workforce requires recruitment to be rethought and new methodologies to be instituted in order to meet ever-changing business demands and millennial expectations of a more personalized recruitment process. Luckily, there are many tools and methods now available to government hiring managers to increase their pool of applicants and the likelihood that the applicants they do choose will be the right fit for the job.
Are you or your agency using innovative methods to recruit new employees? Share your thoughts and questions below.
** Image courtesy of basketman at FreeDigitalPhotos.net