Submitted by

rgordon

on Wed, 01/18/2023 - 16:05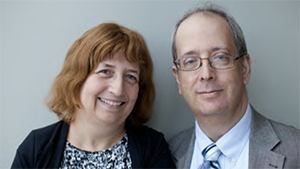 Wednesday, January 18, 2023
Out of the 36 gubernatorial elections last November, 26 resulted in the return of an incumbent while only one incumbent, Nevada's Steve Sisolak, lost.
That leaves the nation with nine new governors, all of whom will have assumed their new jobs by January 18. They include Sarah Huckabee Sanders of Arkansas, Katie Hobbs of Arizona; Josh Green of Hawaii, Wes Moore of Maryland, Maura Healey of Massachusetts, Jim Pillen of Nebraska, Joe Lombardo of Nevada, Tina Kotek of Oregon, and Joshua Shapiro of Pennsylvania.
One commonality among the new governors is that they all now confront the sometimes daunting but always significant period of transition into their new jobs. We provide some counsel for ways they can do this in this blog post.
The new governors make up a particularly youthful group. In fact, the average age of these newly elected leaders is 52, as of today's date, as opposed to 65 for those who are leaving office. As we pointed out in a recent post on our website, this means that only one of the new governors would qualify for Medicare, compared to six of the nine who are now departing.
New governors will face questions during the period of their transition that weren't even on the radar screen four years ago. These include options open thanks to the recent legislation, such as significant spending on infrastructure, including broadband; a number of investments in both climate and health care; and unspent funds that will soon expire under the American Rescue Plan Act. Dealing with the questions of when and where to spend money now available will pose one of their most significant challenges, albeit potentially positive ones. Adding to that challenge is an accelerated personnel shortage that makes it difficult to actually spend cash available to new governors.
What's more, the ramifications of the COVID pandemic -- which continues to take over 400 lives a day, even in early 2023 -- will weigh heavily on new governors. In a report, we wrote in collaboration with Don Kettl for the IBM Center, we set out a number of lessons that new governors can take from the era of the pandemic. Some of these provide a list of action items the new governors should consider during their transition – including major steps toward improving relations with the Federal government on the one hand, and with towns and cities on the other -- often a shortcoming for states and their localities over the last few years.
Other recommendations we made include bolstering the emergency-oriented workforce, including public health officials, who were often in short supply during the pandemic; building up risk management capacity; and encouraging coordinated procurement, which will help keep the various government players from competing with one another for vital assets during times of crisis.
Notwithstanding these significant changes in the lay of the land, the basic underlying guidelines for successful transitions haven't changed a great deal since we wrote a soon-to-be-updated 2018 report for the IBM Center for the Business of Government: Off to a Running State Capital Start: A Transition Guide for New Governors.
Naturally, not all states are alike in the ways that a new governor can best prepare for a productive term of office. For example, the process varies dramatically in states that have a governor's office with strong powers, relative to those that must yield a great deal of authority to legislatures. Consider the variation in the strength of veto power: According to the National Association of State Budget Officers, Maryland's new Wes Moore has "no veto authority over the operating budget bill;" by contrast, Arizona's new head of state Katie Hobbs "can item veto appropriations amounts, as long as the bill has more than one appropriation".
Notwithstanding the distinctions between the states, some general rules can help governors with their transitions. Here are a handful that top off the list:
Regardless of the powers of the governor relative to the legislature, new governors should engage legislators and other elected leaders early in a transition. Even in these partisan times, opportunities for collaboration and establishing productive relationships as early as possible will pay dividends for years to come.
As much as there's a temptation to make grand gestures in the early days of a new administration, which shouldn't be avoided out of hand, change for the sake of change isn't productive. The work of a previous administration can have great value and should be treated with respect, even after a change in party control as in Arizona, Maryland, Massachusetts, and Nevada.
In just the last four years, advances in technology, including the fast-moving field of artificial intelligence, gives the new governors opportunities – as well as challenges –that their predecessors didn't have when they took office. The transition team should make sure that the new governor's office has a firm grasp of the recent technological changes that can support service delivery or operational change, or risk being left behind.
Incoming administrations should make sure that they don't move so quickly that they lose track of key priorities. This means establishing a methodology to keep close track of efforts undertaken during the transition, making sure that all parties involved know what has been accomplished -- and what has been tried and failed.
A smooth and productive transition period for governors is critical. As we wrote in 2018, "If a spacecraft starts off in the wrong direction— even marginally—it's unlikely to reach its planned destination. Similarly, if a transition isn't handled with care and thought, and according to well-established principles, the new administration is unlikely to reach the results it desires."