Submitted by

cmasingo

on Thu, 12/21/2017 - 09:27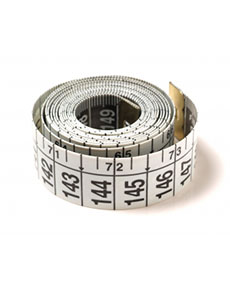 Tuesday, September 12, 2017
While government performance management is in vogue, there seems to be no consensus on the meaning of the term 'performance.' In the name of measuring 'performance' of a government agency, there has been a proliferation of approaches, methods and methodol
Most governments around the world are working on improving the performance of their government agencies. It is clear that the 'performance' of a country's government has emerged as a key determinant of the competitive advantage of nations. The race among nations is being won not by those nations that have more resources or ideas. Rather, the outcome of this race among nations is largely determined by how effectively nations use their resources and how well they implement good ideas and policies. This task is usually achieved by a performance management system in the government.
To be sure, 'performance management' is more than 'performance measurement'— a 'necessary' but not a 'sufficient' condition. For effective performance management we need:
appropriate performance measurement
assignment of responsibility for performance, and
an incentive system (consequences for performance).
While all three are important, quality and appropriateness of performance measurement is the starting point for the design of any meaningful performance management system for a government agency. If the measurement system is flawed, the entire performance management exercise is a non-starter.
The commonly used performance measurement systems for agency performance can be classified along following broad dimensions.
Partial versus Comprehensive Performance Measurement Systems
Partial measurement system measure only specific aspect of an agency's performance. They may, for example, focus on a particular project, policy, or program. Comprehensive measurement systems on the other hand, evaluate the performance of the entire agency. The Program Assessment Rating Tool (PART), developed by OMB under President Bush, would be an example of a 'Partial Performance Measurement System.' On the other hand, 'Performance Agreements,' developed as part of the National Performance Review initiative of President Clinton and 'Performance Plans' under GPRA 1993 would be examples of a 'Comprehensive Measurement System.'
Ex-Ante versus Ex-Post Performance Measurement Systems:
All Management-by-Objective (MBO) systems are ex-ante measurement systems as they are based on specification of measurement criteria and targets at the beginning of the year. Most professional organization use some variation of this system. On the other hand, ex-post measurement systems involve measurement of performance after the fact and are not necessary based on any agreed set of criteria at the beginning of the year. In fact, often, they are based on a selection of criteria by the evaluator at the end of the evaluation cycle. Thus, most of the 'Performance Audits' conducted by Supreme Audit Institutions (Comptroller and Auditor Generals) are an example of such ex-post measurement systems. Similarly, research done by academics also falls in this category.
Managerial versus Agency Performance Measurement Systems
Measurement of an agency performance is based on the observed results delivered by the agency at the end of the year.  Managerial Performance (or performance of the head of the agency), on the other hand, is calculated by adjusting 'Agency Performance' for factors beyond the control of the 'management (head of the agency).'
When we depict all three dimension discussed above on a two-dimensional diagram, we get the following eight major types of Performance Measurement approaches:
Taxonomy of Performance Measurement Approaches
 

 

Measurement of Managerial

Performance

Measurement of Agency

Performance

Ex-ante

Performance

Measurement

Comprehensive

Performance

Measurement

Cell # 1

Cell # 2

Partial

Performance

Measurement

Cell # 3

Cell # 4

Ex-post

Performance

Measurement

Comprehensive

Performance

Measurement

Cell # 5

Newspaper Reviews

Cell # 6

Academic Research

Partial

Performance

Measurement

Cell # 7

Cell # 8
No approach mentioned above is per se better than others. The right question to ask is whether the measurement approach is appropriate for the task at hand. For example, measurement approaches under Cell # 1 are more effective for managing performance of an agency. These approaches specify targets for all aspects of agency operations at the beginning of the year and hold the management accountable for achieving the targets at the end of the year. Whereas, approaches in Cell # 8 are more appropriate for measuring effectiveness of policies and programs.
In short, Performance measurement is a means not an end. If ends are not clear any measurement technique will be fine. Alas, this mismatch between 'ends' and ''means' is more common than one might think.
______________________________________
Note: This article first appeared in PATimes, published by the American Society for Public Administration, and is republished here with permission.
Prajapati Trivedi served as chief performance officer for the Government of India from 2009-2014). Currently he is a Senior Fellow (Governance) and Adjunct Professor of Public Policy, Indian School of Business (ISB), Visiting Faculty, Harvard Kennedy School of Government, Harvard University and Visiting Fellow, IBM Center for the Business of Government, Washington, DC.
Image courtesy of m_bartosch at FreeDigitalPhotos.net