Submitted by

rthomas

on Fri, 12/22/2017 - 15:34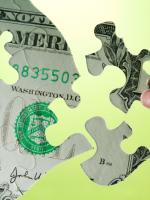 Tuesday, February 15, 2011
Attention to the FY 2012 budget's performance and management initiatives have been overwhelmed by the enormity of the proposed budget cuts by both the President and the Congress, and the resolution of the pending FY 2011 continuing resolution.
For the most part, the management section of the budget reflects a continued commitment to initiatives initially detailed in last year's budget:
"Building a government that works smarter, better, and more efficiently to deliver results for the American people is a cornerstone of the President's Accountable Government Initiative and a key focus of this Administration."
This section of the budget is organized around the same three themes outlined in the FY 2011 budget:
Use performance information to lead and learn to improve outcomes of priority goals detailed in the FY 2011 budget.
Communicate performance coherently and concisely for better results and transparency.
Strengthen problem-solving networks.
Some  Interesting Highlights
Internal Results Review Teams.  OMB and the Performance Improvement Council (PIC) "will launch a community-of-practice to strengthen agency capacity to prepare for and run effective internal results reviews."
Goal-focused Performance Management System. "This Administration is committed to creating a performance management approach that ignites continual improvement. . . In the coming year, OMB and the PIC will help Federal agencies strengthen their analytic skills to extract insights and actionable lessons from the data that they gather. . . ' [and they will] "develop guidance to help agencies with goal-setting, measurement, analysis, results reviews, delivery chain mapping, and the use of incentives."
One-Stop Performance Planning and Reporting.  OMB and PIC will "transition annual performance planning and reporting . . . to Performance.gov."  A portion of performance.gov will be opened to the public to provide a window for Congress and the public so they can see how government is managing.  Performance.gov will also include a "Practitioner's Corner" for agencies to share tips, tools, and templates.
Continued Commitment to Program Evaluation.  OMB proposes 19 new evaluations for FY 2012 [note:  the Republican appropriations bill for FY2011 proposes eliminating many of the ones proposed for FY 2011].  OMB continues the inter-agency evaluation working group and the Partnership Fund for Program Integrity Innovation.
Regulatory Impact Analysis Checklist.  OMB created a checklist for agencies to use when conducting the cost-benefit analyses of new regulations.
Social Indicators.  A new addition to the Analytical Perspectives document is a section providing time-series data on 62 key indicators "illustrating in broad terms how the Nation is faring in selected areas where the Federal Government has significant responsibilities."  These indicators cover economic, energy, environment, health, education, housing, crime, family and civic engagement measures.
Federal Workforce.  Federal employment for FY 2012 will remain constant at 2.1 million. Aside from the proposed pay freeze, initiatives include continued streamlining of the federal hiring process and developing and using personnel analytics.  There is a continued commitment to strengthen the acquisition workforce [note: the Republican proposed FY 2011 appropriations bill proposes to stop hiring additional acquisition personnel].
IT Spending and Management Reforms.  The target for FY 2012 technology investments is $79.5 billion – basically flat with a 1.9 percent increase from FY 2010.  The reform agenda parallels OMB's recently-released 25-point plan, which includes data center consolidation and cloud computing.
Transparency via Dashboards.   The e-government fund [note:  the Republican appropriations proposal for FY 2011 proposes eliminating all but $2 million of this fund immediately] supports a series of initiatives:

Data.gov.  A one-stop site for "high value" federal data sets that can be downloaded.
Performance.gov. An internal government one-stop site for performance progress information on agency high priority goals.
Challenge.gov.  A one-stop for agencies to post contests and competitions for solutions to defined problems the government is looking for answers to.  A similar tool, ExpertNet.gov, is expected to be a one-stop to ask questions and filter up suggestions for federal attention.
USASpending.gov.  A one-stop for all federal spending via contracts, grants, and loans.
Customer Services Dashboard.  Launched in Fall 2010 (but not publicly, that I can gather), this visualization dashboard is intended to compare individual agency program customer service standards vs. actual data.
Are there things that jumped out at you in the budget that you think should be highlighted for their management implications?