Submitted by

cmasingo

on Wed, 12/20/2017 - 13:48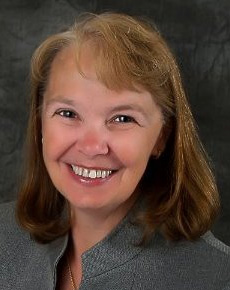 Thursday, November 2, 2017
As a former State CIO, I remember the term "outsourcing" as a bad word.
Guest blogger: Brenda Decker, IBM Global Government Industry
Governments were extremely leery about allowing a service provider to deliver their infrastructure or any of their assets, much less an application used for a mission critical service.  Maybe that is why I am so intrigued by the recent National Association of State CIO's (NASCIO)/Grant Thornton/CompTIA State Government Survey on current issues, trends and perspectives of State IT organizations.  The report states that:
"States are continuing to examine how a CIO should operate, and the general consensus is that more than half of the states are downsizing state owned and operated data centers and expanding outsourcing. The trends show that the dominant business model across state government is one of a CIO organization operating as a shared services broker that leverages managed services and outsourcing to deliver on their service portfolio."
So what has changed? In my opinion, it is part of a perfect storm. State CIO's have an extremely difficult job.  They need to provide any and all services needed by a plethora of businesses within government without going over budget, without being able to dictate the specific products that will be used in most cases, and without having visibility into every solution needed by their clients.  These services must compete with pricing that can be obtained outside of government, supported by expertise that is difficult to obtain, and is elastic enough to deal with high use as well as no use.  And all this must be done within strict purchasing guidelines and in a very open and transparent process.   As the report goes on to say:
"The motivation behind driving to a brokered services model is dominated by cost effectiveness (66 percent of responses), flexibility (60 percent), and the quality of services (48 percent) or access to qualified resources (45 percent). These motivations are not surprising, as brokering services reduces or relieves the infrastructure and operational costs on the CIO organizations as well as allowing them access to vendor-supported services and resources that may not exist in government."
This is when states start to lean on the word "partnering."  Although states must follow all purchasing rules and regulations, the trend is moving to a "catalog of services" type contract with private partners. 
This is the part that gets me excited. As a former State CIO, having the choice of multiple providers in the areas of infrastructure, storage, security, etc. would have been phenomenal! So now when I read about outsourcing and states, I say, "bring it on!"