Submitted by

rthomas

on Fri, 12/22/2017 - 14:37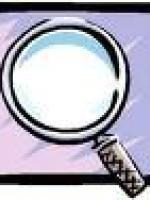 Tuesday, January 18, 2011
According to GAO, amidst efforts to improve performance and constrain spending, federal departments and agencies are being asked to expand the use of rigorous program evaluation in decision-making. GAO concludes that an effective evaluation agenda can hel
In a freshly issued a report: "Program Evaluation: Experienced Agencies Follow a Similar Model for Prioritizing Research," the Government Accountability Office (GAO) acknowledges the Obama Administration's effort to expand the availability and use of rigorous program evaluation.   Yet not too surprisingly, GAO believes "Few appear to conduct in-depth program evaluations regularly to assess their programs' impact or inform policymakers on how to improve results"
According to GAO, amidst efforts to improve performance and constrain spending federal departments and agencies are being asked to expand the use of rigorous program evaluation in decision-making.  GAO concludes that an effective evaluation agenda aims to provide credible, timely answers to important policy and program management questions.  To produce an effective evaluation agenda, GAO believes most agencies could probably follow a general model they describe in their new report in which professional evaluators iteratively identify key questions in consultation with stakeholders and then scrutinize and vet research proposals.
The also importantly conclude that agencies reaching out to key program and congressional stakeholders in advance of developing proposals could help ensure that their evaluations will be used effectively in management and legislative oversight.
You can see for yourself the Obama Administration's effort to expand the availability and use of rigorous program evaluation by reading :
In addition, you might check out the American Evaluation Association's "Evaluation Roadmap for More Effective Government" (September 2010).