Submitted by

rthomas

on Thu, 12/21/2017 - 16:40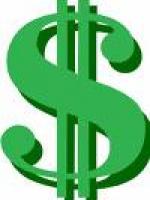 Wednesday, November 17, 2010
The Chief Financial Officers Act is 20 years old. The goal of a clean financial statement is still a futuristic vision. Is it time to give up and try something else?
I originally had my doubts about the statutory provision in the stimulus bill that created something called the Recovery Accountability and Transparency Board.  I was concerned that it was going to be a huge "gotcha" machine.  But it looks like its chairman, Earl Devaney, has created the foundation for modernizing the CFO Act of 1990 in the way he created a website tracking Recovery Act spending, Recovery.gov.
Two other financial accountability systems preceded the Recovery.gov website -- the CFO Act and USASpending.gov.
The CFO Act of 1990.  The CFO Act, as amended, requires annual financial statements for each of the 24 major federal agencies and for the federal government.  These statements are audited to ensure their accuracy and must be made publicly available six months after the end of each fiscal year.  The Bush Administration accelerated that schedule administratively to six weeks after the end of a fiscal year.  Still, observers say these reports are not useful to policymakers or managers.  In fact, OMB Controller Danny Werfel noted that a major federal agency had only 400 website hits for its annual financial report last year, while in less than nine months, the Recovery.gov website saw more than 400 million hits for financial reports.  He also noted that only 20 of the 24 agencies have "clean" financial statements (which is seen as progress).
The 2006 Transparency Act.  The Federal Funding Accountability and Transparency Act requires public disclosure of federal spending via grants and contracts.  The website USASpending.gov was launched in 2007 to provide that transparency.  But GAO found the site was plagued by inaccuracies, old data, and unhelpful formats to access and interpret the data. As a result, the site receives relatively few visitors.
The Recovery Act of 2009.  The American Recovery and Reinvestment Act (ARRA), created the Transparency Board and charged it with creating a website where the $275 billion in grants and contracts funded by Act would be publicly reported on a quarterly basis.  And, this reporting would be not only by prime recipients, but also by sub-recipients, and it would include some minimal data on performance, such as how many jobs were created and the progress toward completion of funded projects.
This was technically possible because the dollars appropriated by ARRA were segregated into separate Treasury accounts.  This temporary accounting structure will dissolve when these one-time monies are spent, and the RAT Board will likewise dissolve in 2013.  However, it has created a new form of accountability reporting that seems to be more effective, accurate, timely, and useful to citizens.  So, should the Board go away?
This ARRA accountability provision may have set the stage for a whole new way of looking at the accountability of federal spending.
ARRA was signed in February 2009, the website went "live" the next month, and the first report occurred in July. Initially, there were many errors, as might be expected when receiving data from 90,000 reporting entities for the first time.  Media reports highlighted silly errors, such as recipients reporting non-existent congressional districts.  But the Board put in place a series of edit checks that dramatically reduced errors in future reports.  The big news was that people were actually looking at it!
Creating a Different Accountability Model.    When Devaney launched his effort, in conjunction with the Office of Management and Budget, there was substantial momentum and attention.  In addition, they designed a different reporting model than USASpending.gov.  Instead of dozens of federal agencies relaying data they received via their various reporting system to the Board, OMB created a single place for all grant and contractor recipients to report their data directly, federalreporting.gov. And the data wasn't just dollars and projects, but also some nascent information on project progress and results.  These data were then turned over in a common format to the Board, which added tools so the public could interpret the data – such as being able to type in your zip code and a map pops up with the grants and contracts in your zip code area.  In addition, the data can be downloaded and analyzed independently.
Even with all the early criticism of the reporting effort, there were almost immediate proposals to apply it to all government spending as a way of better engaging citizens in oversight.  Vice President Joe Biden raised this in conversations with governors and mayors, and has encouraged federal agencies to do more.
This new accountability model seems to work.  Devaney originally thought there could have been as much as $55 billion of Recovery Act funds lost to fraud or abuse.  However, according to White House officials, to date there have been about 4,000 allegations of misuse of funds.  These led to about 800 investigations, but only a handful have resulted in actual cases.
Institutionalizing the New Model.  It seems several steps have been taken in recent weeks to institutionalize the model developed by the Transparency Board. 
First, OMB released guidance in September that begins to take this next step by clarifying details such as when a reporting entity (such as a contractor or city government) would be considered not compliant with reporting requirements.  It also strengthens requirements to report on performance, and not just spending.
Second, Devaney released a study by the Transparency Board on the creation and use of a common identification number for all federal grant and contract awards.  The report noted: "The creation of a uniform, governmentwide, award ID will assist the federal government's push for transparency and contribute to its ongoing efforts for accountability of taxpayer dollars."  Doing this would be a key step in institutionalizing such an approach.  However, according to Federal Times, even some of his peers in the Inspector General community pushed back, calling this "not cost-beneficial."
And most recently, the Transparency Board announced a new website, FederalTransparency.gov.  This new site will track education jobs created by a new $10 billion grant passed by Congress in August.  This new site will initially track grant awards for education jobs, but could be expanded to become the broader accountability website for the federal government.
So, while it is worthwhile celebrating the 20th anniversary of the Chief Financial Officer Act, it is also worth looking at what the future of financial reporting might look like 20 years from now!