Submitted by

cmasingo

on Thu, 12/21/2017 - 11:53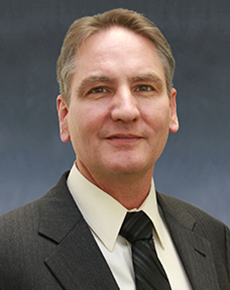 Dan Chenok recently had a chance to sit down and talk health care in the United States with the Center's Health Fellow, Keith L. Salzman, MD, MPH. Read on for Keith's insights on innovation and change as it relates to health.
Listen to the interview!
Dan Chenok:  Keith, as an experienced physician, leader, and innovator, can you describe your impressions of the health information technology (HIT) field?
Keith Salzman:  As the industry moves from infancy to early adolescence in transformation from analog (paper) to digital processes, it's refreshing to slowly see design approaches that are focused on users and stakeholders.  Similar to other industries that have transformed, cleaning up the approach to design, incorporating workflow improvements that digitization brings to the industry, and improving the user experience as work progresses, HIT is settling in to its stride.
Chenok:  Can you talk about standards and interoperability in healthcare?
Salzman:  Sure – what I see today is that the healthcare industry has a propensity to variance rather than standardization-as evidenced in the implementation of standards. Once an implementation guide is released (such as the pilots for the Standards and Interoperability Framework for the Office of the National Coordinator (ONC), implementation often diverges to satisfy perceived local needs at the expense of enterprise needs.  What I have found is that standardization offers more for the community as a whole compared to an attempt to over accommodate variances for local users.  To unleash the real benefit of digitizing HIT, solutions need to be:
Standardized as a rule with variance as a relatively rare exception
Designed for users, leveraging the efficiency and effectiveness of all that digital capabilities bring to workflow, data flow, processing/analyses and progression to wisdom
Designed with the end in mind, point solutions should be designed for enterprise use
Designed with state of the art cyber-security and privacy protection
ONC should focus on "coordination" of government entities-focusing on interoperability in the federal healthcare delivery sector (DoD, VA, HIS, PHS, NIH, Coast Guard…) to help coordinate and focus efforts to advance interoperability among healthcare delivery entities, payors, and claims processing. The result will be improved information exchange and analysis of clinical, billing and administrative data and ultimately improved outcomes for the population. Successful models can then be widely distributed to improve interoperability nationwide and ultimately worldwide.
Chenok:  I've read about payment reform and improving patient outcomes.  Can you tell me more about that?
Salzman:  Yes - payment reform should drive information sharing away from the current fee-for-service reimbursement model to improve patient outcomes. HHS is shifting the model over time so that performing services is uncoupled from reimbursement.  Studies have found that pay-for-performance (P4P) improves patient health and reduces costs.  P4P provides financial incentives to doctors for achieving better health outcomes vs. a fee for service model where doctors are paid the same amount regardless of the patient outcome.
Chenok:  Can you talk a bit about Electronic Health Records (EHR) and digitization of records?
Salzman:  Yes, I wrote an earlier blog about EHR's and their promise.  The government can help promote the infrastructure necessary to exchange data, especially an EHR that connects to the internet. This will enable a progression from sending letters with information, to faxing information, to exchanging information electronically at increasing levels of semantic interoperability. The ability to consume information will similarly evolve, ranging from views of a letter, fax, or shared .pdf file, to incorporation of electronic documents into an EHR – enabling the ingestion of discrete data that can be arrayed in an EHR graph that, for example, trends Hemoglobin A1C levels.  More advanced EHRs allow integration of external information data into their data stores, driving analytics that use data from multiple sources to give a more comprehensive and accurate picture for a given measure of a patient's health status.
EHR vendors should focus on refining their product so that it becomes a tool that benefits all users/stakeholders and keeps to their core mission. When users are delighted with the tools, they can move to adding capabilities.  Additionally, providing APIs that allow collaboration with their platform is a strategy to benefit from other vendor's core competencies and superior solutions.
Looking to the future, the anticipated growth of data science, the integration and retrieval of healthcare data (clinical, administrative and billing), and the progression of analytics from silos of data to normalized data to cognitive data processing will transform information to knowledge to wisdom.
Chenok:  And what are your top recommendations to improve our healthcare industry?
Salzman:  In order to achieve real reform, I think industry should:
Establish a national patient identifier. The cost of using surrogate demographic information and reconciling near matches is avoidable if a medical identity is established. Risk mitigation around identity theft has and will be necessary.
Reduce and eliminate wasted resources. This is estimated to be 1/3 of the $3T+ spent on healthcare.
Align resources with the determinants of health to improve the impact on citizen health. Target the factors that impact health in addition to the clinical data that is the focus of HIT to engage patients and caregivers in their health decisions.
This is a hefty one, but address tort reform/litigation
Chenok:  Thank you Keith for your insights!
Salzman:  Thank you Dan.
Keith is retiring from IBM at the end of the month.  We wish Keith well as he embarks on a new adventure in life!
About Keith:  Keith has more than 24 years of experience delivering care to patients and pioneering informatics. Prior to joining the IBM Center, Dr. Salzman was the Chief Medical Information Officer at Madigan Army Medical Center. Dr. Salzman established the Informatics Personnel Identifier in the Military Health System.
Beginning in 1989, Dr. Salzman served 22 years of active service in the U.S. Army. His many roles included Team Leader, Professional Filler Surgeon at Tripler Army Medical Center; First Surgeon for the Initial/Interim Brigade Combat team; Deputy Commander for Outlying Clinics in Heidelberg, Germany; and interim Deputy Commander for Clinical Services in both Kosovo and Heidelberg. He ran the Hospital in Basrah, Iraq prior to transitioning to retirement from the Army in 2011.
Dr. Salzman is a member of the Order of Military Medical Merit, American Medical Informatics Association, American and Uniformed Services Academy of Family Physicians, Association of Medical Directors of Information Systems, and American College of Healthcare Executives. His military honors include the Legion of Merit, Bronze Star Medal, Meritorious Service Medal and Expert Field Medical Badge.
Dr. Salzman completed family medicine training at Dwight David Eisenhower Army Medical Center and the Faculty Development Fellowship at Madigan Army Medical Center. He holds a bachelor of arts in Philosophy from the University of Minnesota, a doctor of medicine from Mayo Medical School, and a master of public health from the University of Washington. He is Board Certified in Family Medicine and Clinical Informatics.