Submitted by

rthomas

on Wed, 12/20/2017 - 14:07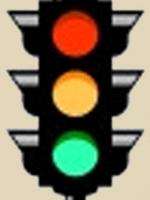 The Obama Administration announced today a scorecard of the quality of the plans submitted earlier this month by 29 major agencies. Using a checklist of 30 criteria, the scorecards show all agencies rating either a "yellow" or a "green" on their scorecar
The Obama Administration announced today a scorecard of the quality of the plans submitted earlier this month by 29 major agencies. Using a checklist of 30 criteria, the scorecards show all agencies rating either a "yellow" or a "green" on their scorecards. These plans are being referred to as "version 1.0."
The three agencies with the best ratings were the Department of Health and Human Services, the Department of Transportation, and NASA.
In addition, the White House has created a "leading practices" webpage where agencies can showcase their best efforts in four areas:
Leadership, Governance, and Culture Change
Transparency
Participation and Collaboration
Flagship Initiative
The Open Government Working Group, comprised of executives from each of the major agencies, continues to meet regularly to share leading practices.
It'll be interesting to see what the separate scoring of agency plans looks like when the advocacy groups announce their results in coming days!