Submitted by

JKamensky

on Tue, 01/15/2019 - 14:31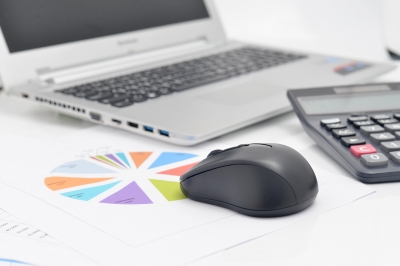 Tuesday, January 15, 2019
A recent IBM Center report discusses the rise of a new player in federal agencies – the role of a Chief Data Officer (CDO). And a newly-signed law cements the position into the pantheon of "chiefs" in government.
The report, by Harvard Kennedy School's Jane Wiseman, describes the work of pioneering CDOs in selected federal agencies, discusses their roles and responsibilities, and outlines the competencies needed to be a successful CDO who can help agencies make better use of data at all levels of government.
In one of its last actions before adjourning last month, the 115th Congress passed the "Foundations of Evidence-Based Policymaking Act of 2018." This new law implements about half of the recommendations made by the Commission on Evidence-Based Policymaking in September 2017. The president signed it into law yesterday. Among other things, the new law requires agencies to designate Evaluation Officers as well as Chief Data Officers, and publish their data sets in machine-readable form.
The legislation has three distinct, but related, sections:
Evidence-Building Activities.  The first section of the law requires:
Each of the 24 largest departments and agencies to develop annual evidence-building plans.

These plans would include (1) policy questions for which each agency needs to develop evidence, (2) the data that needs to be collected for evidence-building, and (3) other information needed to better plan for evidence-building activities.
These plans would be incorporated into the strategic plans already required under the Government Performance and Results Act.

Each of these 24 agencies to designate (1) an employee as its Evaluation Officer to coordinate evidence-building activities across their agency, and (2) an employee as a "statistical official" to advise on statistical policies, techniques and procedures.
The Office of Management and Budget (OMB) to develop guidance to agencies on evidence standards and the Office of Personnel Management (OPM) to develop guidance on career paths for evaluators.
A temporary, two-year Advisory Committee on Data for Evidence Building will also be created to make recommendations on how to promote the use of federal data for evidence building
OPEN Government Data. The second section of the law was originally a separate, free-standing bill, the Open, Public, Electronic, and Necessary (OPEN) Government Data Act. It requires:
Agencies to make their data "open by default;" develop open data plans; make their data available under an open format and open license, and as machine-readable data; and to develop a comprehensive inventory of their data assets.
The General Services Administration (GSA) to maintain a and a governmentwide data catalog.
Agencies to establish Chief Data Officers and for OMB to stand up a cross-agency Chief Data Officer Council to share best practices.
Privacy Provisions.  The third section of the law was also a separate, free-standing bill, the Confidential Information Protection and Statistical Efficiency Act.  It codifies several existing administrative practices, such as Statistical Policy Directive #1 (which establishes responsibilities for statistical agencies) and the protection of information obtained under a pledge of confidentiality.  It also establishes new procedures for data access and privacy protections, while expanding access to data in ways that protects it from misuse.
Implementation of the New Law.  For the first section of the law:
OMB is given one year to issue guidance for program evaluation for agencies, and agency heads have 90 days after the guidance is issued to implement it.
Separately, OPM has 180 days after the OMB guidance is issued to identify key skills and competencies for program evaluation, establish a new occupational series, and new career paths for evaluators.
Agencies would incorporate their plans for their evaluation and evidence activities into their next four-year strategic plans, next due in early 2022.
For the second section of the law:
Agencies have one year to make their data open by default.
OMB and GSA will jointly develop guidance for agency data inventories and the governmentwide federal data catalog 180 days after the act is enacted.
For the third section of the law:
OMB has one year to develop guidance on the privacy provisions in this section, and implementation is to occur one year after the guidance is issued.
Graphic Credit: Courtesy of bigjom via FreeDigitalPhotos.net