Submitted by

TFryer

on Wed, 01/24/2018 - 16:09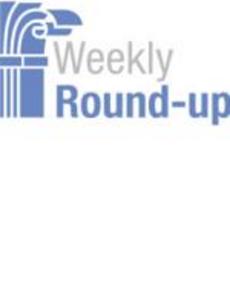 Articles from across the Web that we found interesting, the week of March 31, 2014
John Kamensky
Thumbs up.  "Good-Government Gurus Embrace, Expand on Obama Management Agenda," writes Government Executive reporter Charlie Clark, in his story on a Senate hearing addressing 21st century government reforms.  He writes that former OMBer Shelley Metzenbaum recommended: "that Congress and the administration together "shine a spotlight on a few mission areas and find out what is working and what is not."
Personnel Reform Redux, Again. Jack Moore, Federal News Radio, reports on a new report released by the Partnership for Public Service that recommends a broad overhaul of the federal personnel system.  The report concludes, he says:  The personnel system under which millions of federal employees are hired, managed and paid is a "relic of a bygone era" and in desperate need of an update."   Recommendations in that report – such as paybanding – reflect similar calls for reform by the Reinventing Government initiative in 1993.
Listening to the Public. "Do federal regulators really pay attention to public comments before they adopt new rules?" . . . Phyllis Korkki, New York Times, writes that a group of researchers have created a mathematical algorithm "that is meant to help determine whether an agency adjusted its final rule in reaction to public comments."
Morale Problem?  What Morale Problem?  Charlie Clark, Government Executive, writes that lawmakers have requested the Government Accountability Office to "identify 'root causes' of poor engagement and steps the government can take to alleviate it.  The article does note that employee morale is at historic lows after pay freezes, no bonuses, furloughs, and the government shutdown.
Another New Acting Federal Controller.   Federal News Radio reports that veteran government executive Mark Reger recently came over to OMB on detail from the Treasury Department to be the acting deputy controller. . . . Reger's detail helps fill the void left when controller Danny Werfel became the acting IRS Commissioner in May 2013, and his replacement Norman Dong, who had been deputy and then acting controller, moved over to head up the General Services Administration's Public Building Service in late March.
Good News:  VA Disability Claims Backlog Is Down.  Michael O'Connell, Federal News Radio, reports that the Department of Veterans Affairs' backlog of disability claims is down by 44 percent – shortening decision times by 119 days on average.
Good News:  IRS Over Hump.  Former acting IRS Commissioner Danny Werfel tells Federal News Radio listeners: "I think the building blocks are there to put that agency on the right path."
Michael J Keegan
New era in military medicine takes hold. The brand new Defense Health Agency will streamline the way medical services are delivered to service members, civilians and retirees. On this week's edition of Agency of the Month, Major General Richard Thomas, chief medical officer and director of DHA Operations Command, tells Federal News Radio's Lauren Larson how this brand new agency is synchronizing health care to support the warfighter and reduce health care costs.
The Business of Government Radio Show: Dr. Anthony Fauci
The Business of Government Hour features a conversation about management with a government executive who is changing the way government.
What are the strategic priorities of the National Institute of Allergy and Infectious Diseases? What has been learned about emerging and re-emerging infectious diseases? What's on the horizon for the NIAID? Join host Michael Keegan as he explore these questions and more with Dr. Anthony Fauci, director, NIAID.
Broadcast Schedule: The show airs Monday at 11 a.m., and Wednesday at noon, on Federal News Radio 1500AM WFED
If you can't wait, though, you can listen to (or download) this week's program and all our previous interviews at businessofgovernment.org and by searching our audio archives.