Submitted by

SGold

on Tue, 12/26/2017 - 14:50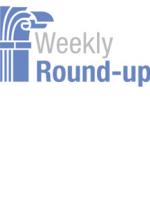 Articles we found interesting from across the Web, the week of April 4, 2011
Gadi Ben-Yehuda
John Kamensky
Bill to Cut Number of Political Appointees Moves Forward. For years, good government advocates have said there are too many political appointees who require Senate confirmation. It often takes up to a year to get someone confirmed, and the position is left in the hands of an acting boss. According to Federal Times, bipartisan legislation will reduce about 200 positions (such as some CFOs and the director of the Mint), and another 3,000 positions that have been traditionally uncontroversial in the public health service and NOAA.
Going Paperless Saves Money. Federal Times reports in "Agencies Move to Eliminate Paper Use, Boost Electronic Business" that the federal budget contains over $100 million a year in proposed savings by issuing electronic vs. paper documents (including checks).
Key National Indicators report by GAO. Finally released (and I'll probably blog on this more next week), GAO's update to its 2004 report is out: "Key Indicator Systems: Experiences of Other National and Subnational Systems Offer Insights for the United States." While it has no recommendations, GAO surveys 20 different indicators systems around the world and describes how they were developed and how they are being used.
Dan Chenok
Business of Government Radio Show: Stephen Goldsmith
The Business of Government Hour features a conversation about management with a government executive who is changing the way government does business. The executives discuss their careers and the management challenges facing their organizations. Past government executives include Administrators, Chief Financial Officers, Chief Information Officers, Chief Operating Officers, Commissioners, Controllers, Directors, and Undersecretaries.
Deputy Mayor Goldsmith is focused on creating a City government for the 21st Century that is smaller, more efficient, and more cost effective; uses fewer vehicles; consolidates back office functions and reduces redundancies across agencies; shares data, and uses technology to better serve the public.
 Each week, The Business of Government Hour interviews government executive who are changing the way government does business. The show airs four times a week on two radio stations in the DC Metro Area. If you can't wait, though, we also put it online. You can also search our audio archives for your favorite interview.