Submitted by

rthomas

on Fri, 12/22/2017 - 14:45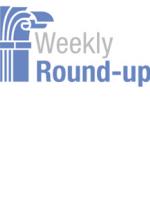 Thursday, January 20, 2011
What we found interesting the week of January 17, 2011.
Gadi Ben-Yehuda
Something the Center is trying new this year is a video series we're calling "Sixty Seconds with Center."  This week, I invite you to join me for my morning commute and talk about Teleworking.
John Kamensky
President Issues New Regulatory Review Order. According to NBC News, President Obama issued a new Executive Order that launches a governmentwide review of existing regulations to "eliminate rules that stymie economic growth." Agencies must submit a review plan to OMB by May 18th.
Dan Chenok
Business of Government Radio Show: Chad L. Fulgham
The Business of Government Hour features a conversation about management with a government executive who is changing the way government does business. The executives discuss their careers and the management challenges facing their organizations. Past government executives include Administrators, Chief Financial Officers, Chief Information Officers, Chief Operating Officers, Commissioners, Controllers, Directors, and Undersecretaries.
Mr. Chad Fulgham was appointed as the FBI's Chief Information Officer (CIO) on December 8, 2008, a position that is responsible for the FBI's overall information technology (IT) efforts, including developing the FBI's IT strategic plan and operating budget. He is also charged with managing of all FBI IT assets, which includes legacy equipment and infrastructure as well as evolving implementation of new and modernized systems and services to accommodate mission priorities.
Each week, The Business of Government Hour interviews government executive who are changing the way government does business. The show airs four times a week on two radio stations in the DC Metro Area. If you can't wait, though, we also put it online. You can also search our audio archives for your favorite interview.