Submitted by

TFryer

on Mon, 01/22/2018 - 18:34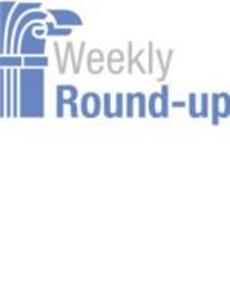 Articles from across the Web that we at the IBM Center for The Business of Government found interesting, the first two weeks of April.
GAO Releases New Reports on Duplication, Overlap of Government Programs. GAO testified on its annual assessment of federal program fragmentation, duplication and overlap. In addition to providing details on 66 new areas where it found fragmentation, etc., it also released an evaluation and management guide to help Congress and others to conduct similar assessments. Fixing Federal IT. NextGov reports: "The Obama administration is kicking off a six-month effort to come up with some long-term fixes to the systemic issues that have long plagued federal agencies when it comes to building and buying IT systems." With a team of 39 feds, this sounds a lot like Reinventing Government's challenge in 1993 – which was followed by 8 years of implementation efforts. GAO Calls for Streamlined Reporting by CIOs. According to NextGov, a new GAO report concludes that "As much as two-thirds of the 36 total reporting requirements aren't all that helpful for CIOs in actually managing their IT investments" and that they spend between $150 million and $308 million a year in reporting to OMB. Maybe fixing this will be part of OMB's six-month IT Solutions Challenge! IRS: Congress Giveth and Taketh Away. Federal News Radio reports that IRS Commissioner John Koskinen talked to a Brookings seminar "about the growing disconnect on Capitol Hill between giving the IRS more responsibilities while, at the same time, cutting its funding." OMB Wants a Lock-In on Goals. Government Executive reports that OMB director Shawn Donovan has send a memo to agency heads saying: "it will be more important than ever for the senior leadership team to focus on implementation to lock in progress on administration priority issues." The memo is accompanied by an accelerated schedule for agencies to identify priority goals. Open Gov Infographic. Here's an interesting overview of the evolution of Open Government initiatives, along with some useful statistics about its progress, courtesy of the Association for Talent Development. Four Ways to Engage Millennials. A commentary in Government Executive notes that "By 2025, millennials will make up approximately 75 percent of the workforce. However, only 11 percent of current government employees are millennials, according to the Office of Personnel Management—indicating the potential for a major talent gap in the industry." The author offers four ways to engage and retain Millennials in federal agencies – which should work for other generations as well! Drop in Innovation Scores. NextGov reports: "Only 32.7 percent of employees said they felt creativity and innovation were rewarded in their organization, according to the survey, conducted by Deloitte, the Hay Group and the Partnership for Public Service. . . . Employees ranked the Department of Health and Human Services, NASA and the Surface Transportation Board, an agency within the Transportation Department, among the most innovative organizations." Federal News Radio's take on the study is that Millennials are leaving government because their agencies are not open to innovation. Launching Innovation Labs. In contrast to the discouraging findings of the Partnership report on innovation, Federal News Radio reports: "The Commerce Department is one of five agencies that the White House chose to pilot an Idea Lab in fiscal 2016. As part of the President's budget request, Commerce would get $3 million to create this new office. Bruce Andrews, the deputy secretary of Commerce, told Federal News Radio: "Many of [our employees] have great ideas, but we need to give them a place to bring them and allow them to grow." How Bloomberg Spurs Innovation in Cities. Governing describes how former New York City mayor – and billionaire – Michael Bloomberg has given more than $150 million of his own money to 70 cities over the past 5 years to support experiments in innovation. Lessons learned have been compiled in a playbook. Preparing for Transition: Ready to Govern. The Partnership for Public Service has announced a multi-prong project to help the next president prepare to govern. * * * * * The Business of Government Radio Show: Conversations with Leaders. What are the U.S. Army's key strategic and operational objectives? How is the Army restructuring its aviation portfolio? How is the Army using analytics to inform decision-making and resource allocation? Join host Michael Keegan as he explores these questions and so much more with Brigadier General John Ferrari, Director, Program Analysis and Evaluation, Office of the U.S. Army's deputy chief of staff. Broadcast Schedule: The show airs Monday at 11 a.m., and Wednesday at noon, on Federal News Radio 1500AM WFED If you can't wait, though, you can listen to (or download) this week's program and all our previous interviews at businessofgovernment.org.