Submitted by

cmasingo

on Thu, 12/21/2017 - 13:01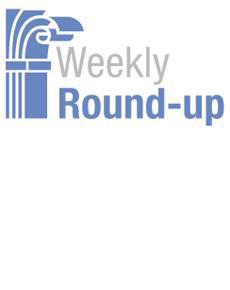 Articles from across the Web that we at the IBM Center for The Business of Government found interesting for the week of April 17-21.
John Kamensky
Access to Facts.  Michele Jolin, in a piece for Huffington Post, writes: "when will we have a smarter discussion about the important choices and investments needed to open more opportunities for all Americans? . . . Fortunately, we are one step closer to this better debate with the launch this week of USAFacts — an easy-to-access, easy-to-use tool that pulls together all federal, state, and local government data to tell the story of how we raise and spend our tax dollars, and what kind of return we get on our investment."
More Stories on Trump's Push for Governmentwide Reform.
Little-Noticed Section of OMB's Reorg Memo Brings the Real Potential for Change: "The memo was clearly written by knowledgeable insiders." (Federal News Radio)
Trump's Big League Management Agenda: Don Kettl: "No administration has ever bitten off quite so much with its management plan." (Government Executive)
They May Not Like OMB's Approach, But a Third of Fed Support Gov't Restructuring: "This is Long Overdue, one respondent said." (Federal News Radio)
The Potential Pitfalls of Trump's Plan for Agencies to Reform Themselves: "The White House insists it will not take a top-down approach." (Government Executive)
New OMB Performance Mgmt. Guidance Comes Down too Hard on Poor Performers, Experts Say. "You also need to look on the flip side anod see what kind of incentives you can provide." (Federal News Radio)
Trump's New Innovation Office Strikes Familiar Chord: "this sounded similar to an Obama administration initiative called the President's Management Advisory Board."   (Federal News Radio)
All Ideas Are on the Table as Agencies Develop Reorg Plans. Linda Springer: "the Trump administration is borrowing from past administrations and modifying many long-held concepts to reorganize and restructure the government." (Federal News Radio)
To Earn Feds Support on Gov't Restructuring, OMB May Need a Different Message: David Walker: ""The Trump administration needs to put a more positive face on the President's Management Agenda." (Federal News Radio)
Army to Cut Business Systems in Half.  According to Federal News Radio: "After years of work inventorying its legacy business information technology systems and building more modern ones to replace them, the Army says it has an aggressive plan in place to cut its number of business IT systems in half, from about 800 to about 400.
Performance Partnerships.  GAO released a report on the status of federal Performance Partnerships: "There are currently two such initiatives—one involves EPA's environmental grant programs and the other helps youth who are disconnected from school and work. . . . We found that both initiatives reduce administrative burdens and allow for flexibility in using grant funding. However, we recommended that the disconnected youth initiative better identify (1) resources that agencies will need to contribute to sustain the effort, and (2) data to assess pilot results."
Michael Keegan
DOJ taps 18F for FOIA portal. The Office of Information Policy at the Justice Department has teamed up with 18F to create a one-stop portal to handle Freedom of Information Act requests for all 119 agencies covered by the transparency law. The portal is required under the 2016 FOIA Improvement Act, and will be interoperable with agencies' current systems and allow the public to request documents from any agency covered by FOIA on a single website.
JIDO goes agile, but can DOD? Five years ago, when the Joint Improvised-threat Defeat Organization defined its end state as getting capabilities out to warfighters more rapidly, it lacked the agile policies, contract structures and workforce to achieve that goal. But, that has all changed, according JIDO's chief technology officer. JIDO reworked its contracts to create a better service-level partnership with industry, Leonel Garciga told FCW at the National Defense Industrial Association's Agile in Government Summit.
DoD begins tearing apart acquisition office. The Defense Department is parsing out exactly how it will split one of its biggest and most infamous sections after Congress mandated the division last year. The Pentagon is doing preliminary work on splicing its acquisition office into two distinct areas: research and engineering, and day-to-day business acquisitions. Part of that work includes assigning distinct responsibilities to each new office. DoD is now picking out actions that were once housed under one roof to be passed off to their new acquisition office parents.
DHS wants help bringing new tech to market. The department's Science and Technology Directorate wants help commercializing the technology it helps develop. 
DHS'Kelly says 'pointless bureaucracy,' behind low DHS morale. In his first public speech since his confirmation as secretary, Gen. John Kelly came down hard on critics and naysayers of the Homeland Security Department workforce. "For too long the men and women of my department have been political pawns…If lawmakers do not like the laws that we enforce, that we are charged to enforce, that we are sworn to enforce, then they should have the courage and the skill to change those laws. Otherwise, they should shut up and support the men and women on the front lines…The best way to improve morale is to let employees do the jobs they were hired and trained to do and recognize them for doing those jobs,"Kelly said.
The decluttering of the federal bureaucracy starts now. Linda Springer, a senior adviser at the Office of Management and Budget, said in part 2 of her exclusive interview about the Trump administration's reorganization plans that the White House wants to give agencies a lot of freedom in how they execute their plans.
What are the real reasons small firms won't sell to the government? Steve Kelman goes outside the traditional government contractor community for insights into the true barriers to entry. 
* * * * * * *
This Week's The Business of Government Radio Show. What are the key strategic priorities for GAO's Center for Science, Technology, and Engineering? What are technology readiness assessments? Join host Michael Keegan as he explores these questions with our very special guest, Dr. Timothy Persons, Chief Scientist, GAO.
Broadcast Schedule: The show airs Monday at 11 a.m., and Friday at 1 p.m. on Federal News Radio 1500AM WFED.
If you can't wait, though, you can listen to (or download) this week's program and all our previous interviews at businessofgovernment.org.