Submitted by

JKamensky

on Fri, 04/26/2019 - 08:37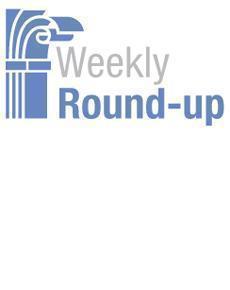 Articles from across the Web that we at the IBM Center for The Business of Government found interesting for the week of April 22-26, 2019.
John Kamensky
AI Transparency, Consistency. Federal News Network reports: "Lynne Parker, the assistant director for artificial intelligence at the White House's Office of Science and Technology Policy, speaking Thursday at the National Academy for Public Administration, said her office expects to release an updated National AI R&D Strategic Plan later this spring."
Workforce Overhaul. Bill Eggers and John O'Leary write in a Government Executive op-ed: "The gap between the public sector and the private sector in modern workforce management policies is wide and appears to be getting wider. . . . This isn't a worker problem. This is a system problem."
Embracing Bots I. NextGov reports: "The General Services Administration is doubling down on bots as a way to free employees from the more tedious aspects of their jobs, and it's trying to help other agencies follow suit. . . . On Thursday, GSA officials announced they are creating an interagency community of practice for robotic process automation, an umbrella term for tools that automate repetitive administrative tasks."
Embracing Bots II.  NextGov also reports: "The Defense Logistics Agency will have an army of bots working independently across its networks by the end of fiscal 2019 and is currently deploying new automated applications every two weeks. . . . By September, the agency expects to have deployed 75 bots automating processes from human resources to finance and more."
Chief Story Teller. Governing reports on a newly created job in the City of Detroit: "[Aaron Foley] is the city's first chief storyteller, an unusual government position created by Mayor Mike Duggan to shift the narrative of Detroit beyond bankruptcy, crime and sports."
Security Clearance Functions Transfer to Defense. Federal News Network reports: "After months of promises from key administration officials that an executive order was "imminent," President Donald Trump has officially authorized the transfer of the governmentwide suitability, credentialing and security clearance portfolio from the Office of Personnel Management to the Defense Department. . . . effective June 24."
Do We Need a Job Classification System? Howard Risher, in an op-ed for Government Executive, writes: "Every step in government's HR practices needs to be evaluated for "value added." The classification system is a lost cause."
Michael Keegan
Federal CISO floats potential for new supply chain regs. The federal government's top IT security chief and canvassed industry for feedback on how to shape new rules of the road for federal acquisition and procurement.
AI and cloud are changing agency missions. Technologies that eliminate tedious tasks give government workers more time to think, but insights require connections with citizens.
OMB previews next steps on data policy. The White House will soon unveil its plan for managing data within and across agencies, as well as guidance for recently passed legislation, per top two IT officials in the administration's tech management policy office.
Revisiting bureaucracies as learning organizations: an untold government success story. Steve Kelman shares another example of agencies embracing experimentation.
Army pushes enterprise IT toward the cloud. To build "the foundational weapons platform for the entire force," the Army's IT infrastructure cloud migration will require collaboration and cooperation among its facilities and among its vendors. An Enterprise IT as a Service initiative (EITaaS) will assess the feasibility of using commercial solutions for data transport, end-user device provision and cloud services. The pilot will also consider whether private-sector IT infrastructure investments, operations and best practices will work for the Army and support the investments the service has made in its network.
10 Principles of Truly Great Leaders
If you want to take your leadership to new levels, I highly recommend you start with Kevin Kruse's new book, Great Leaders Have No Rules. Packed with practical and contrarian advice, you'll find yourself adopting new practices immediately. If you want to become a more effective leader, put down your device, close the door, and open the pages of this book to begin your leadership journey. Here's a recent interview with Kevin Kruse.
Next Week on The Business of Government Hour: Conversation with John Kamensky, Senior Fellow, IBM Center for The Business of Government. What are some of the key challenges in performance management today? How are other government's around the work using performance management?  What are some of the key international trends in government performance management? Join host Michael Keegan as he explores these and other questions with John Kamensky, Senior Fellow at The IBM Center for The Business of Government.
Broadcast Schedule: The show airs Monday at 11 a.m., and Friday at 1 p.m. on Federal News Network 1500AM WFED
Anytime, Anywhere on...
https://www.podcastone.com/the-business-of-government-hour
https://itunes.apple.com/us/podcast/the-business-of-government-radio-hou