Submitted by

cmasingo

on Thu, 12/21/2017 - 12:54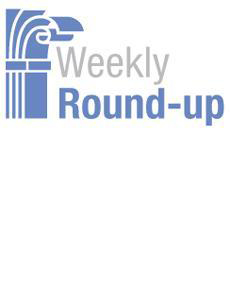 Articles from across the Web that we at the IBM Center for The Business of Government found interesting for the week of April 24-28.
IT Modernization Bill Re-Introduced.  NextGov reports: "Rep. Will Hurd, R-Texas, plans to introduce legislation today designed to help federal agencies update their aging technology—and this time, it has White House backing. . . . Hurd worked alongside White House Office of American Innovation officials Reed Cordish and Chris Liddell in crafting and tweaking the legislation, and called their partnership an "invaluable" part of the process."
Trump Announces Slew of Deputies.  Federal News Radio reports: "President Donald Trump announced a slew of nominees for key administration positions Friday, after the Senate confirmed a new deputy-level Cabinet official this week."
GAO Updates Annual Duplication Report.  Government Executive reports: "Congress' watchdog released its seventh annual inventory of duplicative or fragmented programs on Wednesday with a nod toward the reorganization and efficiency effort announced two weeks ago by the Trump White House. . . . Wednesday's report presented 79 new actions that Congress or executive agencies could take."
CIO Authorities. The Government Accountability Office hosted a forum of CIO experts and summed up their insights into a report, reports Federal News Radio, that outlines 30 ways to improve Federal IT governance and buying initiatives.
All Ideas Are on the Table to Declutter.  Federal News Radio's interview with OMB advisor Linda Springer: "Why go through all of this evaluation if all you are interested in is cutting? So that's not the objective."
Outsized Role in Declutter Efforts.  According to Government Executive: "Career federal employees will play an outsized role in crafting the Trump administration's effort to reshape government. . . . "
A Governmentwide Exec Corps? In an op-ed for Government Executive, former acting director of the Office of Personnel Management, Beth Cobert, writes about how the federal government needs to take a "whole of government" approach and craft an executive corps capable of leading collaborative, across boundaries.
GSA Pilots "Artificial Intelligent Civil Servant."  Federal Times reports: "The General Services Administration is looking to start getting Intelligent Personal Assistants into the realm of government services. . . . The Emerging Citizen Technology program will provide agencies insights on how to make their information accessible to the assistant programs and utilize them as a way to deliver more efficient public services."
DATA Act Nearing Launch of First Round of Reporting. Federal News Radio reportsfrom a Hackathon event that:  "May 9 is the implementation deadline for the Digital Accountability and Transparency Act, and for Christina Ho, Treasury's deputy assistant secretary for accounting policy and financial transparency, it's a day to get excited about."
* * * * * * *
This Week's The Business of Government Radio Show. What can government executives learn from the GAO's high-risk list? What have agencies done over the years to get their programs off the list? How can programs stay off the list in the first place? Join host Michael Keegan as he explores these questions and more with Dr. Don Kettl,author of the IBM Center report, Managing Risk, Improving Results: Lessons for Improving Government Management from GAO's High-Risk List.
Broadcast Schedule: The show airs Monday at 11 a.m., and Friday at 1 p.m. on Federal News Radio 1500AM WFED.
If you can't wait, though, you can listen to (or download) this week's program and all our previous interviews at businessofgovernment.org.