Submitted by

JKamensky

on Thu, 04/30/2020 - 21:52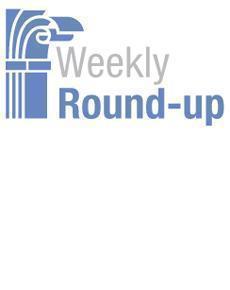 Articles from across the Web that we at the IBM Center for The Business of Government found interesting for the week of April 27 – May1, 2020.
John Kamensky
Chief of Staff. What is the role of a chief of staff? When does an organization need one? A great article in the Harvard Business Review.
GSA's Emergency Acquisitions Group. Federal News Network reports: "Even with the activation of its emergency acquisitions group and new authorities, the Federal Acquisition Service is striking the balance between helping the Department of Health and Human Services, FEMA and other agencies, and pushing forward with key modernization initiatives."
PRAC Up and Running, Part 1. Government Executive reports: "he inspectors general council announced on Monday that Robert Westbrooks, an oversight veteran, would lead the pandemic accountability committee that was established in the $2.2 trillion CARES Act for novel coronavirus relief."
PRAC Up and Running, Part 2. Federal News Network reports: "The Pandemic Response Accountability Committee, following a recent leadership shakeup from President Donald Trump, has gained some momentum building an oversight apparatus that'll oversee nearly $3 trillion in oversight spending. . . . So far, a month into its operations, the committee has launched a website designed to serve as a one-stop-shop to oversee coronavirus spending."
CFO of the Future. The Partnership for Public Service released an issue brief with recommendations: "Thirty years after the CFO Act passed, many agencies are still working to implement core elements of the statute, and more substantial reform is needed in light of subsequent advances in data and technology, changing workforce demographics, and increased stakeholder expectations."
The Big Reveal. Axios reports: "Right now, there's no public database to see which hospitals and other health care providers have received federal coronavirus bailout funds, but the Department of Health and Human Services is "in the process of establishing a database to disclose the entities that have attested to the receipt of their distributions and the amounts they receive,"
Managing Government Post-COVID. Howard Risher, in a column for Government Executive, writes: "Government's operational response to the pandemic has finally set the stage for rethinking the civil service system. . . . . The culture makes agencies slow to react to unexpected problems. That's clearly not acceptable today. The need for a new work management paradigm has never been more obvious."
A Model for Effective Collaboration. Some highlights of a new report by the Partnership for Public Service: "California – home to some of the most innovative organizations in the country and the largest regional population of civilian federal employees outside of the Washington, D.C. area – is a leader in building partnerships. In The Golden State of Collaboration, the Partnership for Public Service, X Sector Labs and the San Francisco Federal Executive Board convened leaders from across sectors in California to identify how organizations can work together to address today's pressing challenges.
Juggling Act. Federal News Network reports: "Federal agencies have officially been instructed to begin to preparations for the upcoming presidential transition. . . But the task may be more difficult, as agencies will be preparing for a presidential transition during a global pandemic — and juggling widespread vacancies among top political appointees at the same time. . . . The Office of Management and Budget gave agencies their first task to prepare earlier this week. Cabinet departments must each name a senior career executive to serve as their agency's "transition director" by May 1.
Michael Keegan
Opening up DOD's AI black box. The Department of Defense is racing to test and adopt artificial intelligence and machine learning solutions to help sift and synthesize massive amounts of data that can be leveraged by their human analysts and commanders in the field. Along the way, it's identifying many of the friction points between man and machine that will govern how decisions are made in modern war. The Machine Assisted Rapid Repository System (MARS) was developed to replace and enhance the foundational military intelligence that underpins most of the department's operations.
CISA tapped as shared services provider for cyber. The Office of Management and Budget formally designated the first shared services provider under its Quality Service Management Office (QSMO) program on April 27, naming the Department of Homeland Security's Cybersecurity and Infrastructure Security Agency as the provider for cybersecurity services. That means CISA will act as a storefront for cybersecurity shared services under the year-old policy that taps separate agencies to act as governmentwide leads in specific areas of practice.
'Zoom fatigue' is taxing the brain. Here's why that happens. Zoom fatigue, though this exhaustion also applies if you're using Google Hangouts, Skype, FaceTime, or any other video-calling interface. The unprecedented explosion of their use in response to the pandemic has launched an unofficial social experiment, showing at a population scale what's always been true: virtual interactions can be extremely hard on the brain.
Discover the positive in the negative. Mark Mathews returned to surfing after a devastating injury through the power of "cognitive reappraisal," which is the ability to see the positive even in the most negative situations, writes Michael McKinney. "Every setback is an opportunity to develop this mindset until it becomes a habit," he writes. Leadership Now
Strategic planning must acknowledge uncertainty. Companies need "a portfolio of bets" because there's no certainty in strategic planning these days, writes Matt Ranen. In addition, he writes, "a more flexible leadership mindset and a greater tolerance for change across your organization are imperative." Chief Executive online
Use the power of 6 to keep strategies simple. Try thinking about strategy by using a mathematical model of a hexagon, which can give leaders and their teams a logical map without overwhelming them, writes Julia Hobsbawm. "I call the management practice of this journey hexagon action, and it encourages leaders to prioritize using the following phrases that total six words: 'Keep it simple' and 'learn from nature,' " she writes. Strategy+Business online
Great Leadership Must Be More About What Happens Before the Crisis. It's time to focus on leading for resilience!
The Leadership Caffeine Podcast with Thomas Wedell-Wedellsborg on What Problem are You Trying to Solve? Thomas shares his wisdom and some of his approaches for applying the concept of reframing as a powerful tool for developing innovative solutions to vexing problems. His book is a fabulous resource for everyone involved in solving workplace or market problems. Reframing training should be mandatory for all of us!
* * * * * *
Next Week on A Special Edition of The Business of Government Hour: A Conversation with Authors Series with Ash Carter former Secretary of Defense and author of "Inside the five-sided box: lessons from a lifetime of leadership in the Pentagon" What it is like to run the largest enterprise in the world, the U.S. Department of Defense? What are some of the challenges facing a Secretary of Defense? What leadership lessons can be learned from Ash Carter? Join host Michael Keegan as he explores these questions with Ash Carter, former Secretary of Defense and author of Inside the five-sided box: lessons from a lifetime of leadership in the Pentagon.
Broadcast Schedule: The show airs Monday at 11 a.m., and Friday at 1 p.m. on Federal News Network 1500AM WFED
Anytime, Anywhere on...
 https://www.podcastone.com/the-business-of-government-hour
https://itunes.apple.com/us/podcast/the-business-of-government-radio-hou