Submitted by

JKamensky

on Fri, 04/12/2019 - 10:14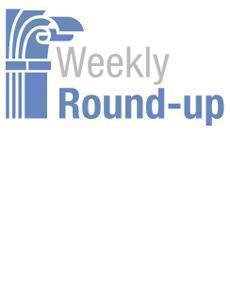 Articles from across the Web that we at the IBM Center for The Business of Government found interesting for the week of April 8-12, 2019.
John Kamensky
New Awards Program. Government Executive reports: "This year marks the 50th anniversary of Government Executive, and in honor of that landmark, we're introducing a new awards program to honor distinguished federal managers and executives and industry leaders for outstanding achievement in delivering on government's promise to serve the American people. . . . The Theodore Roosevelt Government Leadership Awards and Government Hall of Fame will bring much-needed focus on high-achieving managers and executives who are meeting unprecedented challenges."
CX Disrupts IT. NextGov reports on the impact of customer experience in the City of Las Vegas: Chief Information Officer Michael Sherwood says: "People tend to move to—and stay in—areas they're generally happy with." Sherwood said Las Vegas uses technology to make it a more attractive destination for permanent residents and tourists alike."
GAO on Shared Services. Government Executive reports: "A White House-initiated plan to bring more of a shared services approach to payroll faces risks because agencies haven't mapped out an implementation plan or communicated potential cost savings to stakeholders, the Government Accountability Office found."
Expanding Reg Reviews. CNN reports: "The Trump administration issued new guidelines on Thursday that will expand White House and congressional oversight and review of federal agencies' rule-making processes, including those for traditionally independent agencies such as the Federal Reserve. . . . The 15-page memo, issued by Office of Management and Budget acting Director Russell Vought, outlines how the OMB's Office of Information and Regulatory Affairs will be granted further jurisdiction in the regulatory process for all agencies.
GAO on OPM Priorities.  Government Executive reports: "Government auditors warned the Office of Personnel Management this week of a number of outstanding issues that could, if left unresolved, impede the agency's ability to manage the federal workforce and ensure agencies can effectively recruit and retain employees."
Progress on Data Center Optimization. GAO reports: "Federal agencies operate thousands of data centers and since 2010 have been required to close unneeded facilities and improve the performance of the remaining centers. Across the government, agencies have closed 6,250 centers to date and saved $2.7 billion. . . . However, only 2 agencies in our review planned to meet September 2018 government-wide optimization goals."
Michael Keegan
Navy looks to add cyber leadership. Navy Secretary Richard Spencer says adding a new assistant secretary for cybersecurity and tightening contractors' security practices are top priorities for 2020.
Cyber is among new USAF competitive career categories.The Air Force is trying to improve training and talent retention by adding seven new competitive career categories for officers that will include cyber, intelligence and space.
IRS wants $2.7 billion over six years to modernize IT. The IRS commissioner told a Senate panel April 10 that it needs $290 million this year and between $2.3 and $2.7 billion in additional funding over the next six years to implement an IT modernization plan that would tackle longstanding complaints about the agency's outdated legacy systems. . . According to the agency's fiscal year 2020 budget request, funding would go toward simplifying taxpayer interactions across the board, stabilizing operations and maintenance costs for legacy systems, enabling real-time processing and transparency of tax returns, standing up new identity and access management technologies and boosting the use of data analytics to yield operational efficiencies and proactively mitigate emerging IT security threats.
Will DHS leadership upheaval affect CISA? As the Department of Homeland Security scrambles following the abrupt departures of Secretary Kirstjen Nielsen and number of top officials, the newly formed Cybersecurity and Infrastructure Security Agency could get caught up in the chaos.
ACT-IAC names David Wennergren as its new CEO. The American Council for Technology-Industry Advisory Council has picked David M. Wennergren to be ACT-IAC CEO. His first day will be May 13. He succeeds Ken Allen, who served for 14 years as the executive director of ACT-IAC and last summer announced his plans to step down. The new position of CEO is designed to empower the office with more control and responsibility and to provide a continuing leadership despite the regular changes in the membership of the organization's two component boards.
Steps to Communicate with Impact. Three quick facts I learned from reading just the first few pages of Communicating with Impact: Effectively Communicate Ideas and Achieve Greater Results:
Almost 80 percent of your day is spent in some form of communication.

Communication skills ranked as the most or second-most desired skill in all industries.

Better communication leads to better results.
Next Week on The Business of Government Hour: Conversation with Nancy Potok, Chief Statistician of the U.S. within the Office of Management and Budget (OMB). How is the U.S. federal government leveraging data as a strategic asset? How is the federal government building the infrastructure for evidence-based policymaking? What does the future hold for the federal data and statistical communities? Join host Michael Keegan as he explores these questions and more with Nancy Potok, Chief Statistician of the U.S. within the Office of Management and Budget (OMB). That's next week on The Business of Government Hour.
Broadcast Schedule: The show airs Monday at 11 a.m., and Friday at 1 p.m. on Federal News Network 1500AM WFED
Anytime, Anywhere on...
https://www.podcastone.com/the-business-of-government-hour
https://itunes.apple.com/us/podcast/the-business-of-government-radio-hou