Submitted by

JKamensky

on Fri, 08/16/2019 - 09:36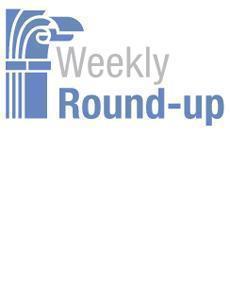 interesting for the week of August 12-16, 2019.
John Kamensky
Defense Inefficiencies Review. Federal News Network reports: "The Defense Department is going over itself with a fine-toothed comb to see if it can identify money, time and manpower to reallocate to its highest priorities. . . . An August 2 memo signed by Deputy Defense Secretary David Norquist calls for a comprehensive, zero-based, program and budget review for 2021 to 2025. The review will also make adjustments for 2020 where feasible.
Academic-Practitioner Coalition Forms. The Volcker Alliance announced details of its partnership pilot effort: "Since launching the Government-to-University Initiative (G2U) in Kansas City in March, the team on the ground in Kansas City has been working hard and fast to turn the vision for a G2U Regional Coalition into a reality." The Mid-America Regional Council (MARC) " serves as the Volcker Alliance's lead G2U partner. . . . in both assembling key stakeholders and driving discrete G2U projects."
Seizing Opportunity. In commentary for Government Executive, Andy Feldman writes: "Learning agendas are a hot topic these days among federal agencies' evidence and evaluation staffs. The reason: They're now required of most large agencies by the Foundations for Evidence-Based Policymaking Act, which was signed into law in January. To get the ball rolling, recent guidance from the White House Office of Management and Budget instructs those agencies to document their progress in developing learning agendas by next month. . . . What are learning agendas?"
Michael Keegan
Don't leave: you're all hired,' government boss tells tech interns. How the program Coding it Forward is building opportunity for budding government data scientists.
The stubborn persistence of government data centers. DHS, DOJ, State Department officials agree that hybrid infrastructure is the answer for the foreseeable future.
HHS updates on blockchain application. The Department of Health and Human Services will test its blockchain-based acquisition system in the coming months, as it works on other ideas to harness the electronic ledger technology.
IRS tries agile acquisition for data tools. No one has ever accused the IRS, which still regularly uses software and systems that are more than 60 years old, of operating on the cutting edge of technology. But the tax agency is hoping a new pilot program to acquire new technology will help change that perception.
A draft solicitation released August 2 seeks proposals for a Treasury-wide Data Governance and Analytics Initiative that will make use of a new procurement vehicle rolled out last year, dubbed Pilot IRS, to develop new ways to automate and refine departmental contract data.
The seven stages of strategic leadership. Strategic leadership is the ability to handle complex problems for which there is no obvious short-term solution, in which the stakes are high, and in which influencing others is essential. In our work with neuroscience and organizational research, we've found that some people become more skilled in this area over the course of their career.
12 Essential Leadership Insights (limited time open access to these articles). For decades, researchers have published findings around leadership in MIT Sloan Management Review. This collection offers a dozen of our most popular leadership articles of all time.
A Checklist and Process to Create Daily Success at Work. It's amazing what a few minutes on each side of your day can do to set you up for success! Here are the beginning and end of day questions I ask myself and encourage you to adapt and adopt. For me, this process has been a game-changer for productivity and attitude.