Submitted by

JKamensky

on Fri, 08/23/2019 - 11:56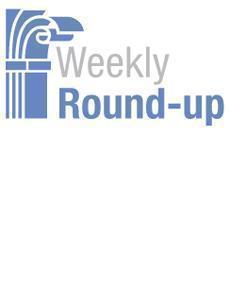 Articles from across the Web that we at the IBM Center for The Business of Government found interesting for the week of August 19-23, 2019.
John Kamensky
Missing Expectations. Governing reports: ""Public pension plans are missing their investment earnings expectations for the first time in three years, a development that could strain future state and local budgets amid rising concerns that the national economy is slowing."
No Discretion for Innovation. RouteFifty reports: "By promising to match state spending, federal grant-in-aid programs lower the effective cost of delivering services that Congress deems desirable, usually with strings attached that limit the autonomy of state officials. . . . Across the United States, the combination of Medicaid costs, pension obligations, and K–12 education-funding formulas are capturing an ever-growing share of state budgets. In Florida, the lower-bound estimate is 33 percent, and the upper-bound is 78 percent. Those numbers are 32 and 71 percent for Illinois, 47 and 85 percent for New York, 37 and 84 percent for Texas, and 27 and 85 percent for Virginia."
A Checklist for Evidence-Based Government. In commentary for Governing, Andrew Feldman and Kathy Stack write: "'Pilots use checklists for every routine step of their flights, and they use them in emergencies as well. Many operating rooms use checklists too, spurred by research showing that surgical teams using them were much less likely to miss key steps in crisis situations than those working from memory alone. In public leadership, however, we rarely use checklists."
Linking Money and Mission. GovLoop reports: "Treasury's Bureau of the Fiscal Service has taken another step in advancing federal spending transparency by providing agency congressional justifications on USAspending.gov, connecting the dots between money and mission in the federal government. USAspending.gov, the official source for spending data for the U.S. government, displays what the federal government spends each year – tracking funds from their appropriation to the federal agencies and down to local communities – in a user-friendly, machine-readable, and publicly accessible format."
Filling Career Vacancies at the Top. Government Executive reports: "The Trump administration announced last week it will start processing new top-ranking senior executives even when their agencies are without a top leader, breaking from previous policy. . . . The move will hasten the process for onboarding members of the Senior Executive Service and enable agencies to respond to their most critical needs, acting Office of Personnel Management Margaret Weichert said in a recent memorandum."
Weaning Off Paper.  Federal News Network reports: "The National Archives and Records Administration will wean agencies off paper records over the next few years, but has a plan in place to retrain the records management workforce and make it easier for agencies to buy the tools they'll need to make the transition to fully electronic records. . . . . By the end of December 2022, NARA will no longer accept hard-copy versions of historic, permanent records."
Re-Estimate of Federal Deficit. The Congressional Budget Office has released its update for budget and economic outlook for the next decade, writing: "CBO's estimate of the deficit for 2019 is now $63 billion more—and its projection of the cumulative deficit over the 2020–2029 period, $809 billion more—than it was in May 2019."
Colleagues as Customers.  The Partnership for Public Service released a new report: Mission-support service providers are critical to federal programs and personnel, typically supplying their expertise to help colleagues in their own agencies serve the public and achieve agency missions. To help agencies succeed, service providers should view the recipients of their services as core customers, and consider their experiences, needs and perspectives." . . . . This report examines "how mission-support service leaders can improve the customer experience at federal agencies. Through discussions with agency leaders at multiple levels, we identified three strategies for improvement."
Late.  The Government Accountability Office issued a report on Defense Department collaboration efforts, noting: "DOD's organizational and management challenges have made it hard for organizations within the department to collaborate in reaching shared goals. To address this issue, Congress required DOD to develop a strategy to improve collaboration and establish teams to address critical department-wide objectives. . . . We found that DOD is 21 months late issuing this strategy."
Michael Keegan
Authority Alone Won't Get Leaders Very Far, by Adam Kahane writing at strategy+business. The title doesn't do justice to the example Kahane describes and the lessons for all of us in leadership roles.
Great career guidance from Art Markman writing at FastCompany in: Don't Wait for a Life-Changing Event to Change Jobs. Markman's two key points are worth the time investment and definitely worth applying to your own situation. Pairs nicely with this article Career Reinvention Journal--When It's Time to Do Something Else. 
Supply chain concerns make GSA rethink refurbished IT. As part of its big effort to consolidate its dozens of buying schedules into a single one, the General Services Administration is looking at removing a category of "grayware" IT products, according to one of the agency's top IT category managers. GSA sought comment on the proposed rule change via FedBizOpps on June 24. The changes would gradually eliminate the sale of used and refurbished computer equipment in about four years.
Shared services and the future of CISA. Chris Krebs, the head of the Cybersecurity and Infrastructure Security Agency at DHS, said that many federal agencies will be outsourcing cyber to a shared service provider in the future.
Oddball and Fearless take on the federal marketplace. Steve Kelman digs deeper into the ways non-traditional contractors are changing the federal IT community. If I told you that two of the charter members of a small support group for non-traditional IT contractors in the federal marketplace are named Oddball and Fearless, what would your reaction be? If you are like me, your reaction is: This isn't your father's IT market. These contractors are non-traditional in more ways than one.
* * * * * * *
 Next Week on The Business of Government Hour: Conversation with Nancy Potok, Chief Statistician of the U.S. within the Office of Management and Budget (OMB). How is the U.S. federal government leveraging data as a strategic asset? How is the federal government building the infrastructure for evidence-based policymaking? What does the future hold for the federal data and statistical communities? Join host Michael Keegan as he explores these questions and more with Nancy Potok, Chief Statistician of the U.S. within the Office of Management and Budget (OMB). That's next week on The Business of Government Hour.
Broadcast Schedule: The show airs Monday at 11 a.m., and Friday at 1 p.m. on Federal News Network 1500AM WFED
Anytime, Anywhere on...
https://www.podcastone.com/the-business-of-government-hour
https://itunes.apple.com/us/podcast/the-business-of-government-radio-hou