Submitted by

cmasingo

on Fri, 12/22/2017 - 13:07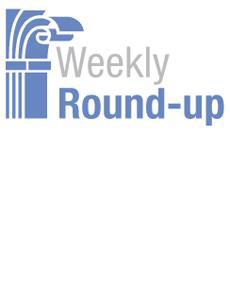 Friday, December 22, 2017
Articles from across the Web that we at the IBM Center for The Business of Government found interesting for the week of December 18-22, 2017.
DOD Acquisition Reform Panel. In an Op-Ed in Federal Times, Dee Lee and Hannah Oh write: "Repealing or amending outdated provisions that bog down the acquisition process is long overdue. The Section 809 Panel, a congressionally mandated panel to streamline and improve the defense acquisition process, is currently taking on the task of identifying and eliminating these outdated provisions. One bold approach that the panel is taking for this endeavor is its "50 Worst!" campaign, which solicits public input on the 50 worst laws, regulations, and policies that impede the acquisition process."
Prelude to Civilian Acquisition Reform? FedScoop reports: "GSA is moving to incorporate industry input into a strategy to set up e-commerce portals for federal agencies. The agency is taking public comment on an implementation plan that has a March deadline under a provision in the fiscal 2018 National Defense Authorization Act."
Forward-Looking IGs. Federal News Radio reports: "Inspectors general highlight areas of improvement for agencies, but a new report from the Partnership for Public Service suggests four steps watchdog themselves can take to keep up with a 21st-century government. . . . The report, "The Forward-Looking Inspector General," emphasizes the idea that an IG needs to use the data he or she has, to the extent they can, and then do the work necessary to drive the agency to start collecting the data that's needed to evaluate a program or performance."
Treasury Shared Services. Federal News Radio reports on a good news story: "[T]he track record of consolidating and centralizing common functions, for the most part, has been less than stellar. . . . Beyond payroll processing, there have been few success stories. But the Treasury Department may add one more to that short list. . . . The Invoice Processing Platform (IPP) is demonstrating both the benefits and savings envisioned for shared services. . . . In all, the Fiscal Service has 85 total agencies and 122,000 vendors using the platform."
IT ModernizationTrifecta. Federal News Radio reports: "The Trump administration's plan to modernize and secure federal IT systems and data came together this week. . . The latest piece of the trifecta dropped Thursday as the White House's Office of American Innovation detailed its centers of excellence (CoE) initiative to take on the infrastructure and legacy systems challenge. . . Earlier this week, two other significant pieces fell into place when President Donald Trump signed the Defense Authorization bill, which included the Modernizing Government Technology (MGT) Act, and the White House released the final version of its IT Modernization Strategy with 50 recommendations."
Interview with Author of the White House IT Mod Report. Federal Computer Weeksums up a Government Matters interview with Jack Wilmer, one of the lead authors of the recent Federal IT Modernization Report.
OMB Management Deputy Has Hearing. Government Executive reports: "The Trump administration's nominee for the top governmentwide management slot promised transformational change for the federal workforce at her confirmation hearing on Thursday, promising to effect change by leaning on her decades of experience in the private sector. . . . Margaret Weichert, President Trump's nominee to serve as the Office of Management and Budget's deputy director for management, has worked primarily for private industry, only coming to government when she joined OMB as a senior adviser earlier this year."
Rule Cuts. Government Executive reports: "President Trump and his regulatory affairs chief teamed up on Thursday to dramatize progress in the administration's agenda of major cuts in regulations, combining a camera-ready "ribbon cutting" with release of the latest unified agenda of regulatory and deregulatory actions. . . . He challenged every Cabinet member and federal employee to find more to cut."
GAO's Top Five List.  NextGov reports: "Congress gave the Government Accountability Office an early Christmas present Thursday, requesting the watchdog agency undertake five new tech-related reviews in the New Year. . . . The reviews will ensure agencies follow through on old mandates as well as new laws, according to a bipartisan letter to Comptroller General Gene Dodaro from the House Oversight and Government committee's top officials. . . . In addition, GAO is asked to "identify and evaluate the top ten legacy systems modernization initiatives" across the country and the "top 10 modernization successes" over the past five years."
* * * * * * *
This Week's The Business of Government Radio Show. TBD
Leaders Speak on Taking Care of U.S. Veterans - Special Edition of The Business of Government Hour
How does the U.S. Department of Veterans Affairs take care of veterans? What has VA done to better serve veterans? What more needs to be done? Join host Michael Keegan as he explores these questions & more on a Special Edition of Leaders Speak on Serving US Veterans on the next The Business of Government Hour.
Broadcast Schedule: The show airs Monday at 11 a.m., and Friday at 1 p.m. on Federal News Radio 1500AM WFED.
If you can't wait, though, you can listen to (or download) this week's program and all our previous interviews at businessofgovernment.org.