Submitted by

cmasingo

on Fri, 12/22/2017 - 10:40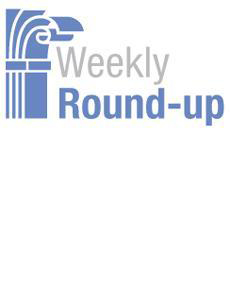 ICYMI, articles from across the Web that we at the IBM Center for The Business of Government found interesting the last couple weeks of 2016.
68 percent. Government Executive reports: "Sixty-eight percent of the federal government's top career corps will experience their first presidential transition in January as senior executives, according to data from the Office of Personnel Management." 
Air Force Keeps on Streamlining. Federal News Radio reports: "The Air Force is taking steps to entrench its newest personnel policy changes as the service prepares to change leadership on Jan. 20. . . .The service recently lessened the burden of additional duties and superfluous training on its airmen. It's now creating a board to continually review airmen's duties, training and other personnel matters in the future."
Spending Tips from GAO.  Federal News Radio writes: "Agency discretionary budgets saw a drop in new money by about 12 percent between 2010 and 2015. Some agencies such as the departments of Commerce, Housing and Urban Development and Defense faced an even bigger decrease ranging between 15 percent-to-35 percent. . . . . GAO analysts looked at three agencies to see how they dealt with this decrease to help inform others as future discretionary spending is expected to continue to decline."
OPM's Rewrite of HR Policy.  Federal News Radio reports: "The Office of Personnel Management's long-awaited overhaul to federal human resources policy is out. . . . According to the final rule,  agencies will have fewer reporting requirements to follow. Instead, they'll use other practices that "align human capital management practices to broader agency strategic planning activities and better align human capital activities with an agency's mission and strategic goals."
Telework Policy Clarification. Federal News Radio reports: "Federal employees teleworking from home need to draw a clear line between their office and family responsibilities. . . . The Office of Personnel Management recently released guidance for the workforce on how to handle working from home and balancing the care of a child or adult dependent." 
Government Reform Advice.  Ed DeSeve pens a commentary for the Philadelphia Inquirer: "From my perspective of almost 50 years in and around government, the new administration needs to scrutinize federal government programs and regulations to determine what is needed and how to provide service to the American public in the most effective, efficient way."  He offers a four-part plan of action for doing this.
LA Data Roundup.  The City of Los Angeles offers a year-end sum-up of its efforts to create, use, and share city administrative data in innovative ways. An interesting read!
USAID Data Sharing.  Federal News Radio reports: "The U.S. Agency for International Development collects data from employees, non-profits and contractors in 85 countries around the world. . . . And until now, USAID didn't have a way to easily share, process and understand information from a global perspective . . . In the coming months, USAID will launch a development data library to more easily capture, share and visualize all of this information coming from around the globe."
IT Modernization Fund. FedScoop reports that "Congress runs out the clock on federal IT modernization funds. But the bill's author says Congress is ready to tackle the issue again in the new year.
* * * * * * *
This Week's The Business of Government Radio Show.  What are NASA's key science priorities? What is NASA doing to promote Science, Technology, Engineering and Mathematics (STEM) education? When will we have definitive evidence of life outside of Earth? Join host Michael Keegan as they explore these questions with Dr. Ellen Stofan, NASA Chief Scientist.
Broadcast Schedule: The show airs Monday at 11 a.m., and Friday at 1 p.m. on Federal News Radio 1500AM WFED.
If you can't wait, though, you can listen to (or download) this week's program and all our previous interviews at businessofgovernment.org.