Submitted by

JKamensky

on Fri, 01/08/2021 - 11:33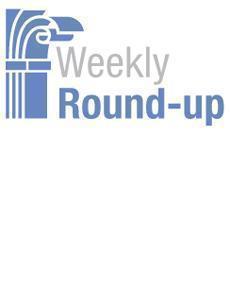 Articles from across the Web that we at the IBM Center for The Business of Government found interesting from the weeks of December 21, 2020 – January 8, 2021.
Civil Servants During Transition. Ron Sanders, in eloquent commentary for Government Executive, writes: "in these far-from-normal times, what is our duty as career civil servants during this potentially turbulent transition?  . . . I've had occasion—and obligation—to weigh that duty during five presidential transitions as a member of the Senior Executive Service (including three from one political party to another), all with a direct reporting relationship to cabinet or sub-cabinet level political appointees, and I want to provide readers with the benefit of that thinking. But I'll warn you now: There are only hard choices to be made."
Lessons Learned from 2020. Don Kettl, in commentary for Government Executive, writes: "I haven't talked with anyone pining for the good old days of 2020. But as we collectively stagger into 2021, it's worth remembering six morals from the outgoing year that we'll want to follow in the months to come."
Leadership Attrition Matters. Government Executive reports: "Leadership ranks in the federal workforce were almost decimated in the first two years of the Trump administration according to data recently released by the Office of Personnel Management. Between calendar years 2016 and 2018, almost 8% of Senior Executive Service positions were vacated or remained empty due to a higher-than-usual level of voluntary departures and lower-than-usual number of accessions."
Leadership Matters: HUD Transformation Worked!  Federal News Network reports: "The Department of Housing and Urban Development made a 180-degree turn in how it manages its finances. . . . Over the last two-plus years, HUD transformed its financial management systems, workforce and overall data to bring more value than maybe ever before. . . Irv Dennis, HUD's chief financial officer, said the changes to make HUD a picture of financial health didn't happen overnight nor by accident.
Rethinking Employee Performance. Howard Risher, in commentary for Government Executive, writes: "n Office of Personnel Management proposal to link layoffs to performance ratings was unexpected. If the ratings were valid, it would make sense but ratings have little credibility. . . . The proposed rule does serve to highlight what is possibly government's weakest talent management practice."
Employee Experience Matters. NextGov reports: "The Department of Veterans Affairs has identified the moments that matter in their employees' careers and is sharing steps it is taking to improve them with all of government. . . . On Tuesday, VA released an employee experience journey map the agency called a "first-of-its-kind tool," detailing important moments in its employees' careers. . . . Agency officials believe positive employee experiences translate to improved service delivery to its veterans."
Tech Policies. Nextgov looks back at the Trump administration's major IT policy moves that will have lasting effects on federal technology for the foreseeable future. . . The focus on technology as a driver of management decisions led to the creation of a few IT policies and significant updates to many more. While the Trump administration is coming to an end, the policies established during his term will live on —at least until updated, rescinded or superseded by new policies."
Fixing Improper Payments. Federal News Network reports: "The National Science Foundation is responsible for one in four federal grant dollars that academic institutions receive to pursue basic research. . . . To get a better handle on this spending, the NSF's Payments and Analytics Branch has created an open-source predictive model to flag potential improper payments, and is looking to share its work with other grant-giving agencies.
Michael J. Keegan
Pentagon releases counterdrone strategy. The Defense Department released a plan to contend with increased threats posed by the proliferation of small drones commercially and by militaries. The 36-page strategy released Jan. 7 places strong emphasis on inter-agency cooperation in the federal government to develop a baseline of knowledge, solutions, infrastructure, and response to counter small unmanned aircraft systems (sUAS) threats. Small drones have become increasingly affordable and portable with growing capabilities, such as the ability to swarm and carry out cyberattacks, all of which could be enhanced with the use of artificial intelligence and autonomous systems.
DISA to take over defense cloud implementation. The Defense Department's cloud office will have a new home at the Defense Information Systems Agency later this month. Vice Adm. Nancy Norton, who heads DISA and commander of the Joint Force Headquarters Department of Defense Information Network (JFHQ-DODIN), said the Cloud Computing Program Office will be completely absorbed into DISA.
CISA: Hackers access to federal networks without SolarWinds. The Cybersecurity and Information Security Agency said on Jan. 6 that there is evidence of suspected hackers are breaching federal networks without exploiting a recently discovered flaw in SolarWinds Orion product.
Hershman critical of CMO cut in NDAA. Congress eliminated the position of the chief management officer in the 2021 defense policy bill passed into law over the president's veto last week. But the outgoing CMO, Lisa Hershman, said the move raises concerns for the Defense Department going forward.  "We succeeded despite the fact that we never had a charter, we never had funding for this and were still able to put five times the amount of savings in under three years that others couldn't achieve in 10," Hershman said
Why you should view strategy models as "parables". "Radical uncertainty" is a type of risk that can't be solved by data alone, meaning that clear assessments and resilient systems are more important than trying to deduce an exact solution, writes former Bank of England Governor Mervyn King. "Indeed, the most useful models are often parables, which help us to understand the world, but do not attempt to provide a quantitative assessment of what may happen," he writes. Next Big Idea Club Magazine
3 things successful leaders focus on. Successful, ambitious people pay consistent attention to what they're accomplishing, how they're learning and growing, and how their well-being is, writes Nicolai Tillisch. Tillisch offers a weekly ritual to identify opportunities thoughtfully without falling into the trap of making everything a reductive, problems-based approach. Cultivating Leadership blog
4 areas where you need to flex your leadership skills. Much leadership training focuses only on managing reports, but leaders who become executives must also be skilled as working with leaders on other teams and influencing their bosses, writes Jon Lokhorst. "Leading across your organization requires a unique blend of trust and influence as you build productive relationships with peer leaders," he writes. SmartBrief/Leadership
Here are 6 frameworks for flexible, sensible solutions. Avoid delaying decisions or rushing into bad choices with a "sensemaking" mindset that produces solutions that can be abandoned if they're not working, writes R. Bruce Hull, who offers links to six decision-making frameworks. Such a mindset "views failure as an opportunity to learn rather than an opportunity to cast blame," he writes. Real Leaders
Why an agile approach can help leaders grow. Leaders in crisis fare better when they've built trustworthy relationships, can assess the situation, the skills and resources available, and are able to communicate across teams and platforms, says Chuck Mollor, author of "The Rise of the Agile Leader." "When leaders tap into self-awareness, they're better able to build organizational cultures where people communicate effectively and move in the same direction to meet goals," he says. InfoQ
How to accentuate the positive, eliminate the negative. Keep focused on your goals by creating a daily habit of checking in on your mental focus and redirecting negative thinking, writes Dan Rockwell. Focus instead on gratitude, new opportunities or what you appreciate about your team, he writes. Leadership Freak
* * * * * *
Next Week on The Business of Government Hour: A Conversation with Rafael Borras, President and CEO, Homeland Security & Defense Business Council. What is the mission of the Homeland Security & Defense Business Council? How does it work to building better engagement between industry and government? What are some of the critical issues facing the homeland security enterprise? Join host Michael Keegan as he explores these questions and more with Rafael Borras, President & CEO, Homeland Security & Defense Business Council. Next week on The Business of Government Hour.
Broadcast Schedule: The show airs Monday at 11 a.m., and Friday at 1 p.m. on Federal News Network 1500AM WFED
Anytime, Anywhere on...
 https://www.podcastone.com/the-business-of-government-hour
https://itunes.apple.com/us/podcast/the-business-of-government-radio-hou