Submitted by

JKamensky

on Fri, 12/28/2018 - 09:47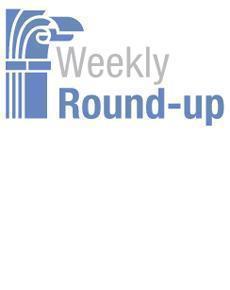 Friday, December 28, 2018
Big Pay Increase? Government Executive reports: "Trump must issue an executive order [by December 31] prescribing changes to both basic pay and locality pay for next year, even if that change is zero. . . . If the White House does not issue that order, automatic salary increases will take effect,. . . . federal employees would see a 25 percent increase in locality pay in 2019, in addition to a 2.1 percent across-the-board bump in their base pay."
A Big Reveal. Last year Congress directed its Congressional Research Service to make its reports publicly available.  Here's the link, if you've never visited before . . .  Some cool stuff . . .
Shutdown Guidance. The Office of Management and Budget has posted its official notice regarding the partial government shutdown, here. And here is a list of contingencies plans for each agency.
Just for Fun.  Many are looking to 2019.  But some look further!  What will the future look like in 2050? Four futurists offer their ideas in an article in The Guardian. . . . "By 2050 we'll be able to send memories, emotions and feelings across the internet . . ." and more.
+ + + + + +
Next Week on The Business of Government Hour - Special Edition of The Business of Government Hour: Leaders Speak on Collaborative Governance. Traditional hierarchical models of governing are increasingly being supplemented with a collaborative network model. Join host Michael Keegan as he explores the use of collaboration in government with a host of government and thought leaders.
Broadcast Schedule: The show airs Monday at 11 a.m., and Friday at 1 p.m. on Federal News Radio 1500AM WFED.
https://www.podcastone.com/the-business-of-government-hour
https://itunes.apple.com/us/podcast/the-business-of-government-radio-hou...