Submitted by

JKamensky

on Fri, 02/15/2019 - 13:31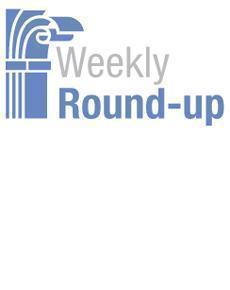 Friday, February 15, 2019
Articles from across the Web that we at the IBM Center for The Business of Government found interesting for the week of February 11-15, 2019.
Artificial Intel Exec Order.  Federal News Network reports on a new presidential executive order: "It directs federal agencies to make data and computing resources more available to artificial intelligence experts while maintaining security and confidentiality. It also says federal agencies will establish guidance to ensure the new technologies are developed in a safe, trustworthy way."
Open Systems.  Federal News Network reports: "The military is making a new push for modular, open systems, and it's coming from the top. The secretaries of three military services have signed a joint memo telling their acquisition officials to align their programs around a common set of data interchange standards."
Defense CMO on Savings.  Defense News reports:  "Roughly a year ago, the Pentagon stood up the chief management officer role — a congressionally mandated job that ranks third in the department hierarchy — to find billions of dollars in efficiencies. . . . Lisa Hershman, now the acting chief management officer for the Defense Department. Hershman . . . has already seen some success: The Pentagon's hunt for efficiencies found nearly $5 billion in savings by the end of fiscal 2018."
Quick Fix Saves Clicks. Federal Times reports: "The U.S. Digital Services and the Department of Veterans Affairs launched an effort in March 2018 to redesign and streamline the VA.gov site. They didn't change much actual content, but instead reorganized and reframed web pages to make it easier for veterans to find the information they needed. . . . The project was completed in November 2018, and customer satisfaction with the altered web pages increased over 20 points in the months that followed."
Next Week on The Business of Government Hour: Conversations with Jane Wiseman on Data-Driven Government: The Role of Chief Data Officers. How can we realize the promise of data-driven government? What do Chief Data Officers (CDOs) actually do? How can they help government agencies use data to inform decision making? Join host Michael Keegan as he explores these questions and more with Jane Wiseman, author of the IBM Center report, Data-Driven Government: The Role of Chief Data Officers. That's next week on The Business of Government Hour.
Broadcast Schedule: The show airs Monday at 11 a.m., and Friday at 1 p.m. on Federal News Network 1500AM WFED
Anytime, Anywhere on...
https://www.podcastone.com/the-business-of-government-hour
https://itunes.apple.com/us/podcast/the-business-of-government-radio-hou