Submitted by

JKamensky

on Fri, 01/15/2021 - 08:40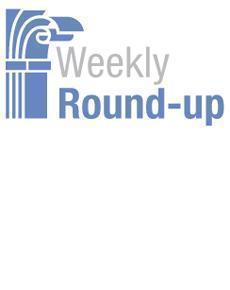 Articles from across the Web that we at the IBM Center for The Business of Government found interesting for the week of January 11-15, 2021.
John Kamensky
Young and Miller Named to OMB Top Spots. WAPT TV reports: "The president-elect is . . . nominating Shalanda Young, the top staff aide for the House Appropriations Committee, to serve as deputy director at the Office of Management and Budget and Jason Miller, who was deputy director of the White House National Economic Council in Obama's administration, to serve as deputy director for management at the agency." Here's a bio for Young and  a bio for Miller.
Performance in Budget. In a joint op-ed for Government Executive, Jed Hermann and Shelley Metzenbaum write: "a surprise pre-Christmas move the Trump administration issued new guidance directing federal agencies to omit performance information from the President's Budget. . . .  Given that the incoming Biden administration will issue its own budget proposal to Congress, this 11th hour change is damaging and puzzling, in particular because this link between performance and the budget is required by law. "
Break Up of Pentagon Management Office. Defense News reports: "With the Pentagon's chief management officer role officially disestablished by Congress, Deputy Secretary of Defense David Norquist has issued guidance on where the authorities and personnel associated with that office will go."
Expand OPM Role. Howard Risher, in an op-ed for Government Executive, writes: "A new McKinsey report refers to 2021 as "the year of transition" for business and that certainly applies to government. A new Gallup survey shows the public expects a lot from the Biden administration. Reenergizing and rebuilding the workforce is a key.
Between Nomination and Confirmation.  Mark Abramson, in an op-ed for Government Executive, writes: "Over the next several months, the Biden administration will nominate over 700 individuals for government appointments requiring Senate confirmation and then shepherd them through the confirmation process. Here's what those nominees should expect, based on interviews with 65 Obama administration appointees who offered the following insights for future appointees on how to spend the time between nomination and confirmation."
Michael Keegan
DOD outlines breakup of chief management office. The Defense Department has begun shifting the chief management officer position and duties that Congress repealed in the 2021 defense authorization bill to several entities across DOD, including the CIO. Deputy Defense Secretary David Norquist pushed out in two memos dated Jan. 11 re-establishing two organizations to bear some CMO responsibilities, and realigning others across the Office of the Secretary of Defense. One memo resurrected two positions: the Assistant to the Secretary of Defense for Intelligence Oversight office and the Director of Administration and Management.
CMMC, industrial capital strategy could continue in Biden's DOD. The Defense Department's top buyer, Ellen Lord, said the incoming Biden administration will have to contend with adversarial investments and cybersecurity weaknesses in the contractor base.  Speaking at what will likely be her last press conference Jan. 13, Lord pushed her organization's work on adversarial capital -- the concept of nefarious foreign investment in companies in the U.S. or of its allies. "We need to collectively work to bring all the relevant resources together at the same time," she said, after noting that China had announced more than $14 billion in investments, mergers and acquisitions in the early months of the coronavirus pandemic, from January to April 2020.
NASCIO pushes feds for more cybersecurity help. For 2021, the National Association of State Chief Information Officers wants the federal government to address its long-standing cybersecurity concerns. Among its advocacy priorities, NASCIO is pushing for harmonized federal cybersecurity regulations, a dedicated cybersecurity grant program for state and local governments and widespread adoption of the .gov domain.
StateRAMP launches for state and local government cloud authorization. An independent non-profit is planning to offer cloud security verification services to state and local government agencies. StateRAMP will provide a framework that reduces redundant cloud security assessments for governments and makes it easier for cloud service providers (CSPs) to transfer certificates and credentials across uniform standards.
Stories are a leader's friend for helping employees. When employees are feeling "stuck, struggling or successful," leaders should be able to reframe stories to provide hope, encouragement and motivation, writes Mark Sanborn. "Sometimes people need to be resold on themselves; to hear the encouragement from someone they know and trust that they can do it," he writes. Mark Sanborn
Learn to take notes well, and you'll be rewarded. Taking notes can help you record your thoughts and remember more, but the structure of your note-taking can provide greater benefits down the road, writes Scott H. Young. "If you have the structure you're trying to build in mind, as you listen, however, you'll be much more likely to pay attention to what you're learning in a way that benefits you later," he writes. Scott H. Young
How having COVID-19 changed one leader's perspective. OCLC CEO Skip Prichard describes how he dealt with testing positive for COVID-19, ultimately deciding to be vulnerable and share his story with employees. "In so many ways, this pandemic has driven us apart and isolated many, but my experience shows that we long for connection and hope," he writes. Skip Prichard Leadership Insights
3 things successful leaders focus on. Successful, ambitious people pay consistent attention to what they're accomplishing, how they're learning and growing, and how their well-being is, writes Nicolai Tillisch. Tillisch offers a weekly ritual to identify opportunities thoughtfully without falling into the trap of making everything a reductive, problems-based approach.  Full Story: Cultivating Leadership blog
The next S-curve in model risk management. The next S-curve for model risk management (MRM) includes new model strategies to address new regulation and changing business needs. Models must become more accurate, so banks need to recalibrate them more frequently and develop new models more rapidly. A sustainable operating model is needed, since monitoring, validation, and maintenance activities must support the redevelopment and adjustment of models. The solution will have to be designed to manage models effectively over the long term.
* * * * * *
Next Week on The Business of Government Hour: A Conversation with Shawn Riley, chief information officer, State of North Dakota. What is the IT strategy for the State of North Dakota?  How did technology help the state's COVID-19 pandemic response? What is the State of North Dakota doing to innovate its IT infrastructure? Join host Michael Keegan as he explores these questions and more with Shawn Riley, CIO, within the State of North Dakota next week on The Business of Government Hour.
Broadcast Schedule: The show airs Monday at 11 a.m., and Friday at 1 p.m. on Federal News Network 1500AM WFED
Anytime, Anywhere on...
 https://www.podcastone.com/the-business-of-government-hour
https://itunes.apple.com/us/podcast/the-business-of-government-radio-hou