Submitted by

JKamensky

on Fri, 01/22/2021 - 09:22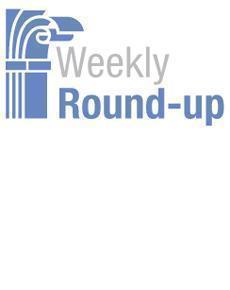 Articles from across the Web that we at the IBM Center for The Business of Government found interesting for the week of January 18-22, 2021.
Biden Message to Career Staff. President Biden, in a video message to federal employees, said: "I have the utmost trust in your capabilities . . . together we'll leada with the core values that have guided me throughout my  career in public service, as I imagine they have guided you in your careers. . . to make good decisions, stay focused on what's most important: humility, trust, collegiality, diversity and competence."
New Biden Workforce Order: Government Executive reports: "Fulfilling a campaign promise, President Biden is expected to sign an executive order Friday afternoon rescinding a series of orders issued by former President Trump aimed at gutting federal employee unions and stripping federal workers of their civil service protections."
Top Management Official. Government Executive reports: "President-elect Joe Biden has named Jason Miller as his government management czar, tapping a former Obama administration economic adviser for the key role in setting the president's management and federal workforce agenda.
IT Fund Plus Up. NextGov reports: "The Biden-Harris administration wants congressional approval for a massive spending plan that will enable the incoming team to hit the ground running, including more than $10 billion for a spate of IT and cybersecurity initiatives, some of which would fundamentally change federal programs."
Acquisition Timeline. Federal News Network reports: "it's significant that in his waning days as administrator, Michael Wooten, who joined in August 2019 as OFPP administrator, signed out three memos, including one to further drive one of his key initiatives — reducing acquisition timelines.
Public Entrepreneurship. Dustin Haisler writes in Governing: "Many of us have looked forward to getting to the new normal or next normal, where things would slow down and return to a more manageable pace. Our current tempo is the new pace of change and, even when this public health crisis is behind us, government leaders will be expected to move quickly and solve complex problems. This requires a new model for getting things done and, fortunately for us, Mitchell Weiss has written an operating manual for what to do now and for what comes next."
Top Ten Priorities for State Chief Administrators. The National Association of State Chief Administrators (NASCA) conducted a survey "of state Chief Administrators to identify and prioritize the policy and administrative priorities facing state government operations. The top ten priorities are identified and used as input for all NASCA programs, planning for professional development activities, annual research, and in publications."
Hybrid Work Environment. FedScoop reports: "I expect after COVID that more people will appreciate working remotely and a higher portion of our workforce may want to work remotely," National Science Foundation CIO Dorothy Aronson told FedScoop. "I would anticipate that we'll need to look very closely at those hybrid meetings, where some people are in the office and some people are at home, to even out that interaction."
* * * * * *
Next Week on The Business of Government Hour:  Conversation with Jane Wiseman. What is the value of intergovernmental data sharing? What are the challenges to sharing data across government? How can we advance intergovernmental data sharing? Join Michael Keegan as he explores these questions and more with Jane Wiseman, author of the IBM Center report, Silo Busting: The Challenges and Success Factors for Sharing Intergovernmental Data.
Broadcast Schedule: The show airs Monday at 11 a.m., and Friday at 1 p.m. on Federal News Network 1500AM WFED
Anytime, Anywhere on . . . .
 https://www.podcastone.com/the-business-of-government-hour
https://itunes.apple.com/us/podcast/the-business-of-government-radio-hou