Submitted by

JKamensky

on Fri, 01/31/2020 - 14:15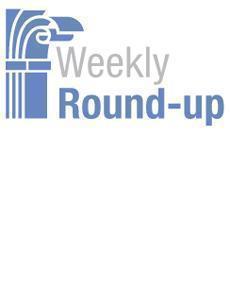 Articles from across the Web that we at the IBM Center for The Business of Government found interesting for the week of January 27 - 31, 2020.
John Kamensky
Better Buying. Federal Times reports: "OMB Deputy Director for Management Margaret Weichert announced . . . she "welcomes any idea that bolsters the administration's efforts to increase agility and responsiveness in the federal acquisition system. We are interested in feedback from everyone, including private-sector organizations, researchers, academic institutions, good government groups and the public, on innovations in strategic sourcing."
VA Cost Savings Activities. NextGov reports: "The Veterans Affairs Department's Innovation Center has been around for a little longer than a decade, but it's undergoing a propulsive transformation prompted by the MISSION Act's passage in 2018. And at the forefront of its revamp is Michael Akinyele, a first-time federal employee who serves as the center's principal lead and the VA's first-ever chief innovation officer. 
Talking Zero Trust. FedScoop reports: "Federal CIO Suzette Kent says the government is making progress on the "concepts" of zero-trust architecture. . . . That said, agencies are at different stages in the journey, often depending on their legacy IT environments."
Pressing Levers. Federal News Network reports: " . . . the Office of Management and Budget issued a new challenge to those . . .  interested to bring ideas across six areas for how the government can modernize its acquisition supply chain. . . . Michael Wooten, the administrator in the Office of Federal Procurement Policy, said the challenge and entire supply chain modernization event is part of his goal to make federal acquisition frictionless."
Agencies Respond to Coronavirus. Government Executive reports: "The Trump administration has deployed federal workers around the country to respond to an outbreak of a new coronavirus" . . . This so far involves CDC, State, NIH, Homeland, HHS, and more. . . .
Waiting to Happen. Government Executive reports: "Is the evidence-based policymaking movement at the federal level of government on the cusp of an important change? . . . The change would expand the questions that currently drive the evidence movement, such as Does this program work? and Which version of this program works best? to include questions like What does this program cost? Is this program cost-effective? and Which version of this program is most cost-effective?"
Michael J. Keegan
Can the U.S. compete in R&D? Lawmakers and experts are worried about federal research funding, especially with Chinese national investments in AI, 5G, quantum and other emerging technologies.
Temporary Cessation of Non-Emergency Unmanned Aircraft. Interior Secretary David Bernhardt grounded the department's fleet of non-emergency drones because of cybersecurity concerns. In a Jan. 29 order, Bernhardt stated that "in certain circumstances, information collected during UAS missions has the potential to be valuable to foreign entities, organizations, and governments." The Interior Department "is taking action to ensure that our minimum procurement needs account for such concerns, which include cybersecurity, technological considerations, and facilitating domestic production capability," he said.
Fighting Wildfires with Fire. Researchers say that millions of acres of California forest is in need of preventative measures to help lower wildfire risks. There are roughly 20 million acres of forest in California—nearly one-fifth of the state's land—where controlled burns and other measures to thin out vegetation, could help reduce the risk of massive wildfires, according to a new academic study.
The power of bad. One of the messages of a wonderful new book, The Power of Bad, is: people pay more attention to negative events and emotions -- bad news -- than to good news. Their basic message is that to combat the power of bad, we need to go beyond just accepting reactions implanted in our brains when we were primitive creatures under threat in the forest. We need to be conscious and mindful of the problems these intuitive reactions create.
The Power of Consciously Changing Your Perspective. As a leader, we can often bring a leadership perspective to a situation, but we can get lost in our own view too. Let's talk about why perspective is so important, and why we must consciously work to build new and different perspectives so we can achieve better results.
8 Leaders Share Their Secrets to Succeeding Under Pressure, via INC. Throughout your professional life, you'll find yourself pressed for time or having to answer to someone for your actions. This kind of pressure can be overwhelming, but it's important to find ways to work through it and come out on top. To help you, we asked a group of business leaders how they've learned to cope and succeed under pressure. Follow their guidance to meet your goals, no matter what curveballs your career is throwing at you.
Have fewer, shorter meetings. Improve the efficiency of meetings by limiting their length and number of participants and asking for feedback on how to improve, writes Dan Rockwell, who offers 12 ways to make meetings better. "Anyone who consistently leaves meetings without something to do shouldn't be in the meeting," he writes. Leadership Freak
What makes innovation labs most effective? Innovation labs can be effective when they have support from top and middle managers and what they produce fits with the company's core businesses, writes Vip Vyas, CEO of Distinctive Performance. "An effective innovation lab should be a platform for sharing ideas that focus on relevant industry topics and themes to uncover new opportunities," Vyas writes. INSEAD Knowledge
Asking for help is the mark of a strong leader. Asking for help at work, whether you're the CEO or a new hire, shows courage and vulnerability, argues Wayne Baker of the University of Michigan's Ross School of Business in a new book. "You have to be clear on why you are making the request, the goal you are trying to achieve, and use SMART criteria," he says, with SMART being defined as specific, measurable, assignable, realistic and time-related. SmartBrief/Leadership
Next Week on The Business of Government Hour: A Conversation with Rupa Bhattacharyya, Special Master, September 11th Victim Compensation Fund (VCF). What are the key priorities of the VCF? How does the program work? What is being done to expand outreach to the 9/11 community? What the future holds for the VCF? Join host Michael Keegan as he explores these questions and more with Rupa Bhattacharyya, Special Master of the VCF next week on The Business of Government Hour.
Broadcast Schedule: The show airs Monday at 11 a.m., and Friday at 1 p.m. on Federal News Network 1500AM WFED
Anytime, Anywhere on...
https://www.podcastone.com/the-business-of-government-hour
https://itunes.apple.com/us/podcast/the-business-of-government-radio-hou