Submitted by

JKamensky

on Fri, 08/02/2019 - 07:51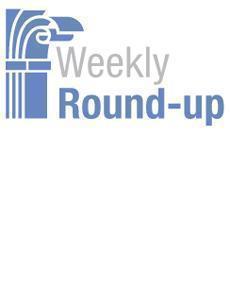 Articles from across the Web that we at the IBM Center for The Business of Government found interesting for the week of July 29 – August 2, 2019.
John Kamensky
Adapting to AI. Federal Times reports: "New research from the Project Management Institute, AI Innovators: Cracking the Code on Project Performance, found that 81 percent of respondents reported that their organization was being impacted by AI technologies, such as knowledge-based systems, machine learning and decision-management tools.
Shedding Hiring Authorities. Government Executive reports: "The Senate Homeland Security and Governmental Affairs Committee held a hearing Tuesday to discuss ways to improve the federal hiring process. Angela Bailey, chief human capital officer for the Homeland Security Department, said a good place to start would be to ax the vast majority of special hiring authorities currently available to agencies. . . . "No new hiring authorities: we don't need anymore," she said."
Reorg Baby Steps. Federal News Network reports: "The Trump administration will soon take a few additional, small steps to advance its proposed merger of the Office of Personnel Management with the General Services Administration — and shore up OPM's shaky financial standing ahead of the upcoming fiscal deadline."
Reorg:  One-Year Update. The Office of Management and Budget released a one-year status update of its reorganization proposals. Of the 34 proposals announced in June 2018: "Congress has taken action to consider at least 10 of the proposals, via hearings, legislation, or discussions with Members or staff."
What Works Caucus. Results for America announced: "the launch today of the bipartisan Congressional What Works Caucus, which will be led by U.S. Representatives Ben McAdams (D-UT) and Jackie Walorski (R-IN). The new Congressional What Works Caucus will help ensure that federal taxpayer dollars are invested as effectively and efficiently as possible to improve outcomes for children, families and communities nationwide."
Repairing the Pipeline.  RouteFifty reports: " . . . the Volcker Alliance is rolling out a new initiative that focuses in large part on the university to government pipeline. The aim is to make it easier for agencies at the federal, state and local levels to find fresh talent, while getting leaders from different branches of government together in different regions around the country to identify what they need locally."
Michael Keegan
What ever happened to CyberStat?. Government auditors and a former top cyber official are concerned, but OMB says the numbers reflect a more substantive and collaborative cybersecurity review process.
Nuclear weapons security agency moving apps to cloud. The National Nuclear Security Administration tells Congress it has more ideas for hybrid cloud platforms on its secure enterprise network.
Gilday outlines IT vision for Navy systems. Vice Adm. Michael Gilday, director of the Joint Staff, is set to be confirmed as the next chief of naval operations and hopes to bring cloud computing to command and control systems at sea.
New round of MHS Genesis go-live dates coming in September. Defense Health Agency officials say they're making headway on cybersecurity problems and coordination with VA on their new electronic health record system.
GSA preps 5G plan. The General Services Administration will issue a white paper on how it will move ahead with 5G wireless services.
Grace: A Leader's Guide to a Better Us. John Baldoni's new book on the power of GRACE is a must read for all of us and particularly for anyone seeking to serve in a leadership role. In a world where good manners and courtesy sometimes seem to have gone out of style, this book is a practical guide for bettering relationships in all types of human connections.
Towards reduced stress and better productivity: Completion Addiction is Destroying Your Productivity--Try These Three Strategies to Focus on What Really Matters, by Dr. Nate Klemp writing at INC.
What's the future of work? Depends where you live, what you do. Looking at the future of work from a national perspective misses key differences and disparities that can be uncovered by looking at the county level, individual professions and different age groups. "While employment in categories such as office support and food service may decline, our scenario suggests strong job growth in healthcare, STEM occupations, creative fields, and business services," McKinsey authors write.
Listen more, speak less to build people up. Listening can help people feel validated and improve their energy and self-confidence, writes Dan Rockwell. If you are going to speak, "open your mouth to make things better," he argues.
Next Week on The Business of Government Hour: Conversation with Robert Goldenkoff, Director, Strategic Issues, Government Accountability Office.  How does the work of the Government Accountability Office advance public service? What are some of the key leadership challenges facing U.S. federal agencies? Join host Michael Keegan from the 2019 ASPA Annual Conference as he explores these questions and more with Robert Goldenkoff, Director, Strategic Issues, Government Accountability Office.
Broadcast Schedule: The show airs Monday at 11 a.m., and Friday at 1 p.m. on Federal News Network 1500AM WFED
Anytime, Anywhere on...
https://www.podcastone.com/the-business-of-government-hour
https://itunes.apple.com/us/podcast/the-business-of-government-radio-hou