Submitted by

JKamensky

on Fri, 07/12/2019 - 07:44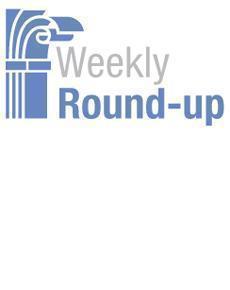 Articles from across the Web that we at the IBM Center for The Business of Government found interesting for the week of July 8-12, 2019.
The Clock Starts. NextGov reports: "As agencies push to meet multiple mandates to better use all the data they collect, the Office of Management and Budget offered some assistance Thursday with the release of guidance on implementing the first phase of the Evidence Act. . . . agencies have until the weekend to name the key officials responsible for drafting and implementing their data strategies as the government begins work on the Foundations for Evidence-Based Policymaking Act.
Finetuning the Federal Data Strategy.  Federal Times reports: "As the federal government looks to implement the draft Federal Data Strategy's action items later this year, industry voices argue the Trump administration should revise some of the strategy's 16 action items to focus on literacy, culture and quality."
Better Decisions, Scott Steinberg, a best selling author, offers leadership advice in Government Executive:  "Embolden and empower staff to take action more frequently by giving them more opportunities to speak up and assume leadership roles. It's also important to ensure they have the tools to rapidly ingest internal and external insights, share complementing ideas, and adapt these ideas based on feedback."
Reciprocity Challenges. Federal News Network reports: "Government is losing talent, productivity and taxpayer dollars as agencies often take several months to complete their own investigations of individuals who have already been reviewed and cleared by another federal organization, the Intelligence and National Security Alliance said in a recent report describing the challenges with a concept known as 'reciprocity.'"
Pushing Evidence. FCW reports: "The Office of Management and Budget, in its voluminous A-11 document covering FY2021 budget requests, puts policy and deliverables behind the recently passed Foundations for Evidence-Based Policymaking Act.
Next Week on the Business of Government Hour:
Putting Robotics/Autonomous Systems to Work in Defense and Security. What are the implications of the growing importance of robotics and autonomous systems for military operations? How else is the Royal Netherlands Army (NL Army) using innovative technology? Interview host Michael Keegan explored these questions and more with: Major General C.J. Matthijssen, Deputy Commander, Netherlands Army, and Lieutenant Colonel Martijn Hädicke, Commander, Robotic Autonomous Systems Project, 13rd Infantry Division, Netherlands Army.
The 5G Eco-System and its Impact on Secure Mobile Communication. What are the benefits of 5G? What are the implications of 5G? How will 5G impact secure mobile communication? Interview host Michael Keegan explored these questions and more with: former U.S. Department of Defense chief information officer Terry Halvorsen, who is currently Executive Vice President at Samsung.
Broadcast Schedule: The show airs Monday at 11 a.m., and Friday at 1 p.m. on Federal News Network 1500AM WFED
Anytime, Anywhere on...
https://www.podcastone.com/the-business-of-government-hour
https://itunes.apple.com/us/podcast/the-business-of-government-radio-hou