Submitted by

cmasingo

on Thu, 12/21/2017 - 11:38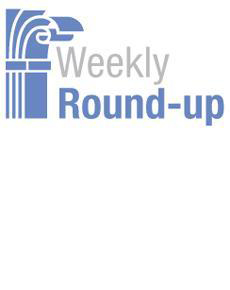 Articles from across the Web that we at the IBM Center for The Business of Government found interesting for the week of June 5 - 9.
John Kamensky
Joint VA-DOD Health Records. Federal News Radio reports: "In a move that's been long-discussed and much anticipated, Veterans Affairs Secretary David Shulkin announced his intention to move VA to a commercial, off-the-shelf electronic health record and turn the page on a new chapter toward achieving interoperability with the Defense Department. . . . VA will abandon its own, existing Veterans Information Systems and Technology Architecture (VistA) and adopt MHS Genesis, the same EHR system that DoD is deploying."
Reorg for Air Traffic Control. Government Executive reports: "President Trump on Monday proposed shifting the nation's air traffic control functions from the federal government to a private nonprofit organization, and held a signing ceremony for a list of principles to send to Congress.
Reorg for GSA's Tech Transformation Service. Federal News Radio reports: "The General Services Administration is planning a major reorganization by moving the Technology Transformation Service into the Federal Acquisition Service." Acting GSA Administrator Tim Horne also "announced GSA was shifting the FAS Commissioner position to become political and named Alan Thomas as the new head."
GAO on Open Innovation. GAO issued a new report on Open Innovation in government: "Federal agencies are using open innovation strategies—leveraging the knowledge and skills of people outside the federal government—to achieve certain goals. To support these strategies, agencies have developed guidance, provided staff to help implement initiatives, and established websites to improve access to information." However, GAO found agencies were not using leading practices.
Fix the Budget Scoring Process. In an op-ed in Government Executive, former GSA administrator Dan Tangherlini writes about an obscure barrier in the budget process to infrastructure investment: "Infrastructure financing is complicated. For starters, the definition of infrastructure itself is open to debate, and . . . Multiple congressional committees have jurisdiction over a sprawling set of programs, subsidies and credit facilities. One of the main problems with our national infrastructure financing regime is its very complexity. However, we explored another frequently cited concern: the budgetary or "scoring" treatment of these investments—particularly federal real property investments."
90-Day Innovation Sprint. Federal News Radio reports: "The Office of Management and Budget is working with the White House's Office of American Innovation on a 90-day sprint to develop a series of new work streams that cover everything from hiring new people and talent to developing citizen services. . . . It's all part of the administration's push to align funding, acquisition and talent to deliver and modernize federal IT, said Margie Graves, deputy federal chief information officer at OMB."
Michael Keegan
Library of Congress reports progress on IT security and modernization. IT modernization efforts at the Library of Congress are on track, according to June 8 testimony from CIO Bernard A. Barton Jr. at a hearing of the Committee on House Administration. The Library of Congress has had a history of IT troubles and found itself in the hot seat after a critical 2015 Government Accountability Office report identified noted a serious lack of adherence to basic standards and declared an urgent need for modernization.
Don't believe the hype: Procurement reform is a red herring! One govtech innovator argues that the fixes could create more problems than they resolve.
How State wants to innovate. The State Department is contemplating a procurement that can drive innovation and collaboration among U.S. diplomacy.
GSA combines tech and procurement services, names new FAS commissioner. The General Services Administration is backtracking on a 2016 reorg that established the Technology Transformation Service as a separate agency division. . . . Under a reorganization announced June 7, the technology shop is being folded into the Federal Acquisition Service. The TTS is apparently losing some organizational clout, but it is getting an extra 's'. It is now known as the Technology Transformation Services. Rob Cook will continue to lead the organization as FAS deputy commissioner.
Timeline, budget for VA health record switch in progress. Department of Veteran Affairs Secretary David Shulkin told a Senate panel it could take up to six months before a plan is in place to acquire services from commercial electronic health record provider Cerner. Shulkin announced the move to replace VA's homegrown Vista EHR system with one from Cerner on June 5. The Department of Defense uses a system based on the Cerner Millennial EHR service, and by using the same vendor, Shulkin said the DOD and VA could achieve their long-promised goal of true interoperability.
* * * * * * *
This Week's The Business of Government Radio Show. How does the Federal Acquisition Service (FAS) push efficient and effective IT buying practices through category management? What is FAS doing to help agencies make the best acquisition decisions? How is GSA transforming the way professional services are acquired? Join host Michael Keegan this week as he explores these questions and more with Tiffany Hixson, Regional Commissioner Northwest/Arctic, Federal Acquisition Service within U.S. General Services Administration (GSA).
Broadcast Schedule: The show airs Monday at 11 a.m., and Friday at 1 p.m. on Federal News Radio 1500AM WFED.
If you can't wait, though, you can listen to (or download) this week's program and all our previous interviews at businessofgovernment.org.