Submitted by

JKamensky

on Fri, 03/05/2021 - 08:20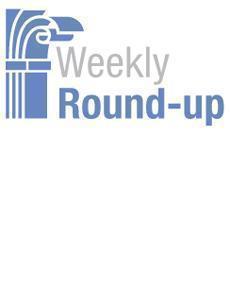 Articles from across the Web that we at the IBM Center for The Business of Government found interesting for the week of March 1-5, 2021.
John Kamensky
Government Works Again. Fareed Zakaria, in a Washington Post op-ed, writes: "The covid-19 vaccination program has been transformed. The federal government has established or expanded more than 450 vaccination centers, and the country is carrying out 2 million vaccinations per day, more than double the rate when President Biden was inaugurated. . . . n short, Biden is demonstrating to Americans and to the world that the U.S. government can, once again, work."
Vaccine Deployments.  Government Executive reports: "Thousands of federal employees spread across several agencies have deployed across the country to assist in efforts to vaccinate Americans against COVID-19, with more expected to do so in the coming weeks. . . . Most of the deployed civilian workers—about 2,000 of them—have come from the Federal Emergency Management Agency."
Stalled Progress.  Federal News Network reports: "Progress has stalled with several federal programs and broad governmentwide challenges, in part, due to a lack of leadership attention that spans several administrations, the Government Accountability Office said in its 2021 high-risk list."
Skills Gap increasing. Government Executive reports: "The Government Accountability Office reported Tuesday that the federal government's efforts to address skills gaps at agencies and other workforce planning issues have foundered over the last two years."
Human Capital Is Root Cause of Risk. Federal News Network reports: "Federal human capital management has been high-risk since 2001, and agencies made little progress with the topic since GAO published its last list in 2019. . . . Comptroller General Gene Dodaro told reporters Tuesday morning. "22 of the high risk areas that are on the list are on, in part, because of critical skills gaps."
Repair the Damage.  Government Executive reports: "The White House's top official on federal personnel policy matters told federal workers Monday that the Biden administration is committed to rebuilding and re-empowering the workforce, although following through on that promise will take time. . . . Pam Coleman, associate director for performance management at the Office of Management and Budget, . . . did not mince words about what the new administration found after President Biden took office in January."
Behavioral Insights. Katie Keller writes: "Studying behavioral insights has not been a priority in the past but doing this research and analyzing the data could be the key to inspiring a new generation to serve and allowing our government to work more effectively altogether."
10 Must-Know Statistical Concepts. Nice piece by Soner Yildirim for DataScience.com: "Data science is an interdisciplinary field. . . In this article, I will try to explain 10 fundamental statistical concepts."
IRS Is Prepared. Federal News Network reports: "The IRS received tens of millions of tax returns in the first few days of this year's tax filing season, and is prepared to issue a third round of stimulus payments to individuals if Congress approves it in the latest round of pandemic spending."
Six Challenges.  Federal News Network reports: "President Joe Biden checked off a key item for federal employees last week, when he announced Kiran Ahuja as his pick to lead the Office of Personnel Management. . . . Here are six challenges that Ahuja might contend with if she's confirmed to lead OPM."
Presidential Rank Awards Restored. Government Executive reports: "The Biden administration announced Wednesday that it would restore the Presidential Rank Awards after last year's iteration of the program that recognizes and distributes bonuses to executives across the federal government was cancelled due to the COVID-19 pandemic."
Michael Keegan
Human capital woes make high-risk operations worse; GAO says. The majority of high-risk government operations areas are plagued by personnel issues. The Government Accountability Office issued its biennial update on areas of government operations susceptible to waste, fraud and abuse on Tuesday. The 2021 report includes a section on strategic human capital management. That's actually at the root of many of the problems, Comptroller General Gene Dodaro told lawmakers at a House Oversight and Reform Committee hearing. Twenty-two of the 35 high-risk areas in the report are plagued by skills gaps that contribute to their overall problems, he said. "Mission-critical skills gaps are the root cause in high-risk areas across the government," the report says.
CISA orders agencies to disconnect any Microsoft Exchange on-prem servers. The Cybersecurity and Infrastructure Security Agency issued an emergency directive on Wednesday requiring all federal civilian agencies to update or disconnect Microsoft Exchange products running on-premises citing an "unacceptable risk" posed by newly discovered vulnerabilities reportedly being weaponized by a threat group with links to China.  "The swiftness with which CISA issued this emergency directive reflects the seriousness of this vulnerability and the importance of all organizations – in government and the private sector – to take steps to remediate it," said acting CISA Director Brandon Wales.
It's the mission that matters most. I read Steve Kelman's recent blog post, "Two tech titans take on 18F and USDS," with more than passing interest. I respect Bob Woods and Ed Meagher, and they raise some good points. I should know, as I ran the General Services Administration's Federal Acquisition Service (FAS) from June 2017 until October 2019. But I think they missed some big changes that happened in the last four years, especially with 18F. What I found upon arrival was bad blood and dysfunction that flowed from the culture clash created by standing up a digital consultancy within a government agency. The result was that many smart people were wasting time battling each other instead of being focused on serving customers. Yet upon arrival, everyone I met in FAS and TTS told me, "I'm here for the mission." That seemed like a sentiment around which we all could rally.
What does authentic thought leadership look like? Being a thought leader in your industry requires a strong belief in your messaging, which itself is inspired by "a deliberate, intentional discovery process" that aligns with organizational mission, strategy and goals, writes James O'Gara, CEO and founder of StoryDimensions. Among the questions O'Gara says to ask yourself: "What ideas and visions for the business have we discussed behind closed doors, but have been uncomfortable sharing publicly in the past?" Texas CEO Magazine
Here are simple ways leaders can use their power. Leaders at all levels have the opportunity to create change by pointing out what's not working, presenting possible solutions and drawing attention to success from you and your team, writes Scott Eblin. "Information, insight and perspective are only valuable to the degree that they're shared," he writes. Eblin Group
Why leaders can be positive warriors for change. Leaders can learn from the legend of Shambhala warriors who work to alleviate the suffering of those around them, writes Berkana Institute founder Margaret Wheatley. "Instead of fleeing from this environment that harms self-confidence and contribution, you can try to change the dynamics that are destructive," she writes. Leadership & Change Magazine Blog
Why "measure twice, cut once" is still wise. The carpentry adage of "measure twice, cut once" can help leaders stay calm and avoid doing or saying something they can't undo, writes Steve McKee, who shares an example from a prospective client. "Even in the most urgent situations, it almost always makes more sense to take a breath, get organized, be certain about your strategy and then move apace," he writes. SmartBrief/Leadership
What does success look like during the pandemic? Many companies that have succeeded during the pandemic have created new products and services in response to changing customer demand rather than focusing on reduced costs and spending, according to a McKinsey survey of about 300 European executives. Among the tactics companies can adopt is focusing on scenario planning, which is distinct from forecasting. McKinsey
Good decisions take time, so accept that. People have hard limits on how quickly they can make good decisions, and a better approach is to reduce the pressure around decision-making. Continuous learning helps, but acquiring and applying knowledge also takes time, practice and dedication. Farnam Street
* * * * * *
Next Week on The Business of Government Hour: Conversation with Harrison Smith, Director, Enterprise Digitalization, Internal Revenue Service and President of the ACT Executive Committee. What are some of the key trends in government technology? How are government agencies such as the IRS using emerging technologies to meet their missions? How can industry and government collaborate more effectively? Join host Michael Keegan as he explores these questions and more with Harrison Smith Director, Enterprise Digitalization at Internal Revenue Service and President of the ACT Executive Committee?
Broadcast Schedule: The show airs Monday at 11 a.m., and Friday at 1 p.m. on Federal News Network 1500AM WFED
Anytime, Anywhere on . . . .
 https://www.podcastone.com/the-business-of-government-hour
https://itunes.apple.com/us/podcast/the-business-of-government-radio-hou