Submitted by

JKamensky

on Thu, 03/05/2020 - 16:16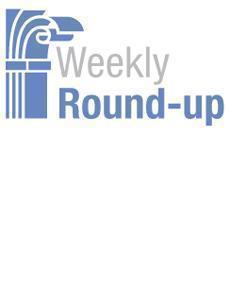 Articles from across the Web that we at the IBM Center for The Business of Government found interesting for the week of March 2-6, 2020.
John Kamensky
Partnering Across Branches. NextGov reports: "The General Services Administration announced Tuesday it will partner with the Government Accountability Office to assist Congress' investigatory arm in launching its nascent technology innovation lab."
AI in Healthcare Agencies. Government Executive reports: "As health agencies adopt AI for applications such as precision medicine, population health, and outcomes evaluation, they should consider aggregating data from multiple sources, such as time series data from Fitbits, textual data from social media, image data from MRIs and X-rays, and columnar data from lab results."
Transition Bill Signed. The Partnership for Public Service reports on newly-signed legislation to update the presidential transition process: "The bill contains several provisions recommended by the Partnership for Public Service and will clarify ambiguities in existing law and build on best practices of prior transition teams."
Telework Redux. Federal Times reports: "Federal agencies should prioritize telework in their continuity of operations plans in the event of a coronavirus outbreak, the Office of Personnel Management informed agency heads March 3."
Why Engage Citizens? An Apolitical op-ed responds to an article about why civil servants don't like to engage citizens in deliberative processes.  It provides four responses to such objections, noting: "We want to give you some answers that can help change people's minds and offer practical ways to engage citizens to improve policy advice to government."
Explainability vs. Transparency. Steven Moore, in a guest blog post for the Data Coalition, writes: "We believe that in order to trust AI, it has to be explainable – or the opposite of a black box. This involves telling the public when AI is being used in decisions that impact their lives and revealing the algorithmic drivers behind those decisions. If someone doesn't qualify for a loan, for example, they should understand the reasoning behind that decision."
Michael Keegan
Government watchdog's emerging tech lab teams with Centers of Excellence program at GSA. The Government Accountability Office and the General Services Administration have teamed up to speed the evolution of GAO's Innovation Lab for auditing using GSA's Centers of Excellence effort. "With this latest CoE engagement, we look forward to building upon our prior work transforming federal IT to improve services to citizens," said Bob De Luca, CoE executive director. "Leveraging the CoE modernization approach will help GAO further its mission of helping the government save money and work more efficiently."
Structural Biology Points Way to Coronavirus Vaccine. The director of the National Institutes of Health explains promising developments in the efforts to deal with the novel coronavirus spreading across the globe.
Tech investment requires flexible funding. The lead Republican Mac Thornberry on the House's defense committee hopes appropriators will see the wisdom in making funds for buying technology and research more flexible.
House poised to reclassify TSA workforce. The move would grant transportation security officers and others at the Transportation Security Agency status and rights under title 5.
If you're not serving, you're not leading. Leaders who seek the rewards of the job over serving people neglect team building, avoid conflict, fail to effectively coach others and don't run effective meetings, writes Michael McKinney. When service isn't a leader's goal, then "we aren't really leading; we are simply draining the organization and its people for our own gain," he writes. Leadership Now
Repetition and feedback are key to good communication. Communicate your needs to people across mediums depending on how they process information best, and regularly check to see whether your message is understood, writes Diana Peterson-More. "Whether you believe you were clear (and maybe you were), if the receiver doesn't understand, then it was a wasted communication -- the goal of the communication was not achieved," she writes. SmartBrief/Leadership
Sinek: Adopt an "infinite mindset".  Think about work and business as an ongoing process -- an "infinite game" -- where the goal is to continue playing rather than seeking quick, game-ending victories, says Simon Sinek, whose latest book builds on the work of James Carse. "It is important to remember that the game is not to beat the competition, but the goal is to outlast the competition," he says. Forbes
The Four C's of Effective Leadership. Most of us can think of examples of leaders we've admired and readily describe what we observed and liked about their styles. We can do the same for the leaders we don't hold in such high regard. In my experience, the leaders we deem as good or great exhibit varying degrees of all four of the following ingredients: 1) Competence—there's no question about their knowledge or abilities; 2) Credibility—they are believable; 3) Connection—they meet people on their terms; 4) Caring—they genuinely care about the individuals and the cause
Next Week on The Business of Government Hour: A Conversation with Dan Kim, Director, California Department of General Services (DGS). How does the California Department of General Services (DGS) serve state agencies? What is DGS doing to create new services and products? What is the mission of the National Association of State Chief Administrators (NASCA)? Join host Michael Keegan how States are delivering the business of government with Dan Kim, director of the California Department of General Services. Next week on The Business of Government Hour.
Broadcast Schedule: The show airs Monday at 11 a.m., and Friday at 1 p.m. on Federal News Network 1500AM WFED
Anytime, Anywhere on...
 https://www.podcastone.com/the-business-of-government-hour
https://itunes.apple.com/us/podcast/the-business-of-government-radio-hou