Submitted by

JKamensky

on Fri, 03/26/2021 - 16:29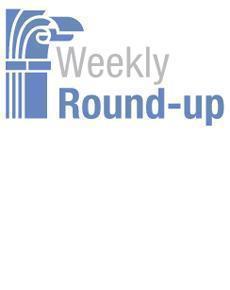 Articles from across the Web that we at the IBM Center for The Business of Government found interesting for the week of March 22-26, 2021.
John Kamensky
Updating Merit Principles. Howard Risher, in a column for Government Executive, writes: "The merit principles became law when they were stated in the Civil Service Reform Act, . . . Four decades later, the thinking behind the merit principles is the foundation of government workforce management. There is nothing wrong or ill-advised in the principles, but the language could be updated and expanded to express better government's commitment to its employees."
OverTaxed. Federal News Network reports: "The IRS faces a considerable backlog of 24 million tax returns from businesses and individuals, on top of new responsibilities Congress dropped on the agency in the middle of this year's filing season. . . . 'I don't remember the last time that Congress changed the tax filing rules in the middle of the filing season,' former IRS Commissioner John Koskinen said in an interview."
Significant Challenges. Government Executive reports: "The federal government is facing a historic challenge in distributing $1.9 trillion to help Americans recover from the COVID-19 pandemic, with agencies looking to get unprecedented amounts of money out the door and new programs off the ground. . . . . The Office of Management and Budget issued a memorandum last week detailing processes agencies should follow in carrying out the relief bill, known as the 2021 American Rescue Plan Act."
Business Case for Talent. Howard Risher, in another column for Government Executive, writes: "new report from the National Academy of Public Administration, "Elevating Human Capital: Reframing the U.S. Office of Personnel Management's Leadership Imperative," is on target. Government needs to invest continually in improving its human capital management policies and practices. The payoff will be improved agency performance—and the gains could be significant."
Evaluation Glossary. The Government Accountability Office released a new guide for the federal evaluation community "to clarify some key concepts that can help federal agencies strengthen the quality of their evidence."
Advice to Those New to Government. Two papers were released this past with that offer advice to new political appointees: Scott Blackburn and other colleagues at McKinsey Consulting offers four pieces of advice for corporate leaders who have accepted public service positions in the federal government, and Mark Abramson and Paul Lawrence wrote a column for Government Executive that offers three pieces of advice.
Tracking Goals.  Government Executive reports: "White House on Wednesday formally reinstated requirements for federal agencies to create and track performance goals that reflect the Biden administration's objectives, reversing an 11th hour change the Trump administration implemented shortly before leaving office."
Restoring Guidance. OMB's Pam Coleman writes: "Today, as part of the Administration's commitment to effective government for all Americans, the Office of Management and Budget (OMB) released new guidance for agencies on developing goals and tracking progress to improve the delivery of government services in key priority areas. The guidance fully restores the Federal Government's performance framework for improving program and service delivery found in Part 6 of OMB Circular A-11, which was eliminated under the prior Administration, and provides new direction for setting goals.
Post-Pandemic.  Federal News Radio reports: "the Office of Personnel Management is reviewing current laws, regulations and lessons learned from the last year, with the goal of providing agencies with new guidance to use as they craft their own post-pandemic telework and remote work policies."
Michael Keegan
Nakasone Says Federal Cyber Defenders Need Better Visibility Within U.S. As adversaries from overseas continue to threaten the cybersecurity of U.S. companies and organizations, National Security Agency (NSA) director and U.S. Cyber Command (CYBERCOM) chief Gen. Paul Nakasone told senators today that Defense Department (DoD) agencies need to be able to operate more freely within the U.S. to deal with those threats swiftly.
ITI Urges Feds to Aim AI Policies at Cyber Applications, Workforce Development. Federal officials should focus on crafting policies that support the use of AI in cybersecurity, and continue to develop the AI workforce, the Information Technology Industry Council (ITI) recommends in a March 24 report.
Tech Groups Push TMF Repay Changes to Speed New Spending. A group of ten tech-sector trade groups led by the Alliance for Digital Innovation (ADI) is asking the General Services Administration (GSA) and the Office of Management and Budget (OMB) to make some big changes to Technology Modernization Fund (TMF) rules and policies, including those covering repayment obligations.
Census Bureau to Address Data Collection Challenges for 2030 Count. As the Census Bureau prepares for its planning of the 2030 Census, the Government Accountability Office (GAO) is recommending that the Bureau assess data collection challenges.
VA plans 'strategic review' of $16B software program. Veterans Affairs chief Denis McDonough announced a "strategic review" of the agency's $16 billion Electronic Health Record Modernization program of up to 12 weeks. The move comes 20 weeks after the new system, based on the Cerner Millennium EHR software, went live at the Mann-Grandstaff Medical Center in Spokane, Wash., four outpatient clinics and at an affiliated billing and processing center in Las Vegas. Just this week, however, Rep. Cathy McMorris Rodgers, a Republican congresswoman who represents Spokane and serves as ranking member of the House Energy and Commerce committee, wrote to McDonough to air constituent complaints about the new system.
10 things to consider when making decisions. Make better decisions by seeking the right direction instead of worrying about making the wrong choice and ask yourself a series of questions, including what will happen if you take no action and which option generates positive energy, writes Alli Polin. "It's tempting to ask 9,999 other people what they would do, but the choice is yours to make," Polin writes. Break the Frame (Alli Polin)
Managing your manager begins with saying what you need. Grow your self-leadership skills by clearly asking others for what you need, accomplishing your goals far ahead of deadlines and asking for feedback, writes Susan Fowler. "Self-leadership means you have the mindset and the skillset to accept responsibility and take the initiative to get what you need to succeed," Fowler writes. SmartBrief/Leadership
The dirty dozen of poor leadership. Step back and allow team members to bring their own skills and ideas to projects rather than jumping in and solving problems or giving your opinion or criticisms, writes Lolly Daskal. "Try to keep your eye on the consequences of everything you do as a leader and ask yourself whether it's helping or hurting," Daskal writes. Lolly Daskal
4 lessons the pandemic taught this Unilever executive. The pandemic has taught Unilever's chief human resources officer, Leena Nair, four essential lessons, including the importance of resilience, mental health, innovation and taking care of employees. "When you care for your people -- put their health, safety, and well-being at the center of everything you do -- you will watch them make the business a far better business," Nair says. McKinsey
* * * * * *
Next Week on The Business of Government Hour: COVID-19 and Its Impact.  How has the COVID-19 pandemic impacted the way local governments operate and deliver public services? What are local governments doing differently in the aftermath of the pandemic? Join host Michael Keegan as he explores these questions and more with Tad McGilliard and Laura Godeeris, contributors, to the IBM Center Special Report, COVID-19 and Its Impact: Seven Essays on Reframing Government Management and Operations.
Broadcast Schedule: The show airs Monday at 11 a.m., and Friday at 1 p.m. on Federal News Network 1500AM WFED
Anytime, Anywhere on . . . .
 https://www.podcastone.com/the-business-of-government-hour
https://itunes.apple.com/us/podcast/the-business-of-government-radio-hou