Submitted by

sfreidus

on Wed, 12/27/2017 - 09:16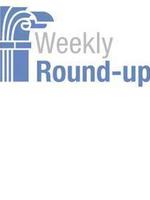 Articles from across the Web that we at the IBM Center for The Business of Government found interesting, week of March 28 – April 1, 2016.
John Kamensky
Clock Ticks. Government Executive reports:  "As the Obama administration winds down and a presidential transition looms, agency leaders insist they're committed to fulfilling the president's goals rather than trimming their sails as time grows shorter."
President Signs Evidence Commission Bill. President Obama signed a bill creating a study commission. The 15-person Commission "shall conduct a comprehensive study of the data inventory, data infrastructure, database security, and statistical protocols related to Federal policy-making and the agencies responsible for maintaining that data."
Lessons Learned.  Federal News Radio reports that the Office of the Inspector General for the Department of Health and Human Services has released a report assessing what went wrong with the implementation of Healthcare.gov, but with a twist:  "the goal of the recent report is not to cover well-worn ground of what went wrong. Rather, she said, it's to give agencies some insights into what they can do to avoid similar disasters."
New Beginnings?  Federal News Radio reports: "Hundreds of thousands of Defense Department civilian employees will see a change to the way their performance is appraised by their supervisors beginning in April. . . . [this] will require more frequent reviews between supervisors and employees and a linkage between performance and rewards such as bonuses and promotions.
Improving Hiring?  Congress recently passed a bill reforming the federal hiring process.  Shelley Metzenbaum asks in an op-ed for Government Executive:  "Will the Office of Personnel Management move quickly to help agencies take advantage of the new law to find and recruit highly qualified new employees more efficiently? Or will it get bogged down over promulgating new regulations?"
Pay for Success Resource Center.  The Urban Institute has launched a new webpage with great resources on ways to implement "pay for success" strategies.  The website also has a cool video describing just what is Pay for Success/Social Impact Bonds.
Quarterly Update on Cross-Agency Priority Goals.  OMB director Shaun Donovan sums up progress on the Administration's 15 cross-agency priority (CAP) goals in a first quarterly update for FY2016.  He sums up highlights and then links to details on performance.gov. 
Core Federal Services Council Created.  One of the CAP goals focuses on improving customer service.  According to Government Executive, Donovan released a memo to agency heads announcing the creation of a cross-agency council that "will be composed of the major high-volume, high-impact Federal programs that provide transactional services directly to the public."  The memo lists 29 agencies/programs and directs agency heads to designate leads for each who will serve on the council, by April 6.
Michael Keegan
Army releases long-term networking plan. The 2025-2040 plan calls for attention to dynamic computing; more quickly distilling data into actionable information; human cognitive enhancement; robotics and autonomy; and cybersecurity.
Crowdsourcing the price of everything. For decades, the Labor Department's Bureau of Labor Statistics has focused on prices of consumer goods, sending employees out to inspect prices in stores to generate the data for the Consumer Price Index. But the bureau may be getting close to adopting a model that focuses a bit more on the purchasers instead. Since the summer of 2015, BLS has been in talks with Premise, a price data crowdsourcing firm, said Jim Thomas, BLS' index methods, analysis and evaluation chief. The work is "experimental" but "accelerating," he said.
OMB Creates Inter-Agency Customer Service Council. The council will help achieve cross-agency goals, where progress has been made on open data and energy efficiency.
OMB gives mobile the category management treatment. A new Office of Management and Budget draft policy tells agencies how to get better bang for their buck in buying and managing mobile services and products, part of an ongoing OMB effort to save the government money in IT acquisition.
18F pushes for an even more open 'open source' rule."Open source by default" ought to apply not only to code developed by government agencies, but also to virtually all code that vendors supply the government, a developer with GSA's startup urged.
John Lainhart
Homeland Security Building a Massive Database To Track Cyberattacks.  NextGov reports that the Department of Homeland Security (DHS) is seeking input by the end of May on an idea for a cybersecurity incident database which would be accessible by members of the public and private sectors alike. In a new DHS white paper, they suggest that businesses could use the database to assess how their cybersecurity practices stack up against competitors and the federal government could upload its own cyberthreat predictions. Such a repository would ask participants to share specific but anonymized details about cyberincidents and threats, including details such as the attack timeline, apparent goal and prevention measures. There are currently no concrete plans to build or manage that repository, DHS says, and the database could even be managed by a private organization.
DoD updates cloud requirements guide.  FCW reports that the Defense of Department has released an update to a cloud security requirements guide that governs commercial cloud offerings for DOD missions up to the secret level. The SRG helps determine whether defense officials grant commercial cloud firms a provisional authorization to host DOD data. However, the Defense Information Systems Agency (DISA) and the DOD CIO's office -- the two organizations that issue the SRG -- are still interested in feedback on the document. "This ongoing public comment period will allow our mission partners to offer changes as they become necessary," said Robert Vietmeyer, associate director for cloud computing and agile development in the DOD CIO's office. "This is in direct support of the DOD CIO's vision of 'agile policy development.'"
Are Agencies Still Overusing Social Security Numbers? Lawmakers Want an Audit.  According to NextGov, House of Representatives Members want to know if agencies are still excessively using Social Security numbers to identify federal employees or make government benefits payments.  Agencies were supposed to stop defaulting to SSN for identification – a 2007 OMB memorandum required federal agencies to stop overusing SSNs within 22 months. "The potential for misuse of SSNs has raised questions about how the federal government, obtains, uses and protects SSNs it obtains," Oversight Committee Chairman Rep. Jason Chaffetz, R-Utah, said in a March 24 letter to federal auditors. Identity theft complaints were up 47 percent from 2014 following a spike in reports of tax identification theft, the Federal Trade Commission recently reported. The House committee has asked the Government Accountability Office to conduct a review of agencies' headway in eliminating the use and display of SSNs. The lawmakers also want to assess what actions the White House has taken to ensure agencies have quit overusing SSNs, according to the letter.
* * * * *
The Business of Government Radio Show.  What are benefits of pursuing enterprise risk management? How can risk management enhance department decision-making? How are you fostering a culture of risk awareness across an enterprise? Join us as we explore these questions and more with Dr. Karen Hardy, Deputy Director for Risk Management at the U.S. Department of Commerce.
Broadcast Schedule: The show airs Monday at 11 a.m., and Friday at 1 p.m. on Federal News Radio 1500AM WFED.
If you can't wait, though, you can listen to (or download) this week's program and all our previous interviews at businessofgovernment.org.