Submitted by

JKamensky

on Fri, 03/12/2021 - 08:29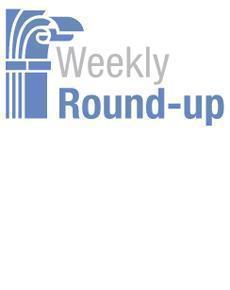 Articles from across the Web that we at the IBM Center for The Business of Government found interesting for the week of March 8-12, 2021.
John Kamensky
It's Implementation Time! The Washington Post reports: "Congress is set to give the final green light to a $1.9 trillion coronavirus stimulus package Wednesday, setting in motion another gargantuan political lift: a Washington-wide effort to administer one of the largest economic relief packages in U.S. history."
Golden Hour. In an op-ed for Government Executive, Mark Abramson and Paul Lawrence write: "Based on our interviews with 65 former Obama administration officials, we offer some insight on how political appointees can get an effective start to the job."
Jobs Hang on GSA Website Performance? Government Executive reports: "Biden's new "Made in America" executive order creates an opportunity to close loopholes that allow companies to manufacture products overseas for nebulous reasons.  . . . Under the order, the General Services Administration will create a public website where all waiver requests will be posted.. . . Thus, with this order, billions of dollars in federal contracts and tens of thousands of American jobs will hang on the performance of this site."
USDA's Post-Pandemic Workplace. Federal News Network reports: "USDA Secretary Tom Vilsack announced his intentions to develop a new telework and remote work policy during a town hall with employees last week."
IT Payday? Federal News Network reports: "You could see the momentum to finally push real funding to the Technology Modernization Fund building all last week. . . . By March 6, the Senate sealed the deal with a vote of 50-49 passing the American Rescue Plan with the $2 billion for federal technology and cybersecurity efforts."
Michael Keegan
FEMA working to clarify cyber controls. The Federal Emergency Management Agency's IT shop is working with others across the Department of Homeland Security to clarify cybersecurity controls so processes can be automated across the department. By working with other DHS IT organizations, FEMA can get on the same page and automate its compliance,  said Ted Okada, chief technology officer at FEMA. However, compliance with data and privacy controls coming out of agencies like the National Institute of Standards and Technology is challenging because they haven't kept pace with developments in cloud computing and DevSecOps.
Future-Proofing IT: GSA, Defense Leaders Discuss Tools, Processes for Mission Resiliency. A resilient mission depends on a resilient workforce with the ability to deliver solutions in a time of crisis, explained Katie Olson, deputy director at the Defense Digital Service (DDS). "We start from a foundation of user-centered design to help us understand what the true challenge is," Olson shared, noting it's important to make sure teams are solving the right problems. Erika Dinnie, associate chief information officer for digital infrastructure technologies at GSA focuses on five key pillars: Does this add value to the mission? Does this add value to employees? Does this strengthen our cybersecurity posture? What is the cost to operate? And is this innovative?
The Modernization Mentality: How State Department Rejuvenated IT During COVID-19. The U.S. Department of State streamlined workflows and accelerated application development timelines with a cloud-based service management solution to support the needs of a remote workforce during the coronavirus pandemic. Brian Merrick, director of the cloud program management office at the State Department, explained how a shift in the agency's mentality towards IT was crucial in ensuring success during COVID-19. According to Merrick, COVID-19 has marked the beginning of a new era in modernization. Data silos are breaking down and are being replaced by an emphasis on data sharing. The State Department now possesses a robust data analytics capabilities team, quickening the rate of processed data and leveraging as-a-Service platforms.
Agency Leaders Lay Out IT Modernization Plans. As IT modernization has become essential for federal agencies to meet their mission needs, agency leaders described digital modernization plans and shared some insight on how to modernize effectively and efficiently. "It's really exciting times in the Army because we are really embarking on a massive digital modernization effort, and I specifically use the word digital modernization and not IT modernization, because it's all about changing culture in the Army," Raj Iyer, chief information officer (CIO) at the U.S. Army. "For us, digital modernization is more about how we leverage the data as the ammunition of our future fight." Digital modernization has helped agencies to succeed during the pandemic and agency leaders agreed a continuous digital modernization is necessary to succeed in the future.
Why leadership is about paradoxes. Great CEOs do simple but difficult things like create a clear vision, instill a strong culture and emphasize team structures, according to Adam Bryant and former Amgen President and CEO Kevin Sharer. "Leadership is not easy, but Bryant and Sharer believe that if you understand it as a series of paradoxes, you will be better able to become the leader you need to be," Michael McKinney writes. Leadership Now
Swap to-do lists for time-blocking. Blocking out a maximum of 90 minutes for focused work, especially on important tasks, is usually more effective than navigating a long to-do list, writes Naphtali Hoff. "Knowing that you have blocked time for that will allow you to work on your prioritized items without worrying that you won't find time for the deferable tasks," he writes. SmartBrief/Leadership
Why boldness alone is not a leadership strategy. Boldness is a valuable trait, but too much of it can create mistakes and toxicity at work, writes Jennifer V. Miller. "When companies use this singular yardstick to judge women, introverts and other lower-profile personalities for the purposes of promotion, this leads to homogeneity in the upper ranks of many company's leadership teams," Miller writes. The People Equation blog
Use anger to fuel improvement. Anger is a tricky emotion at work, as suppressing the feeling doesn't help, but responding in the heat of anger is also counterproductive, writes Dan Rockwell. "Where does your angry mind go when you pull it back from blame, inaction or bitterness?" he writes. Leadership Freak
Why your longest strategy horizon should be 2 years. Purpose-oriented organizations should revisit strategy at least every two years to allow for the types of agile, rapid changes needed today, writes Martyn Drake of Binley Drake Consulting. "To break out, we just need to shorten the cycle; and we can, because what we all know there's no actual value in most of the stuff we do around strategy time -- the SWOT analysis, the extensive data-gathering, the endless rounds of stakeholder engagement," Drake argues. Third Sector (U.K.)
* * * * * *
Next Week on The Business of Government Hour: COVID-19 and Its Impact.  Join host Michael Keegan next week for Special Edition of The Business of Government Hour – COVID-19 and its Impact: a series on how the pandemic has transformed government management and operations with guest Dr. Rob Handfield--discussing key steps in building national supply chain immunity.
Broadcast Schedule: The show airs Monday at 11 a.m., and Friday at 1 p.m. on Federal News Network 1500AM WFED
Anytime, Anywhere on . . . .
 https://www.podcastone.com/the-business-of-government-hour
https://itunes.apple.com/us/podcast/the-business-of-government-radio-hou