Submitted by

JKamensky

on Fri, 05/24/2019 - 08:24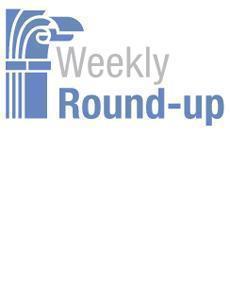 Memorial Weekend Edition - Articles from across the Web that we at the IBM Center for The Business of Government found interesting for the week of May 20-24, 2019.
GAO's Duplication & Overlap Report. The Government Accountability Office's ninth annual report: "presents 98 new actions for Congress or executive branch agencies to reduce, eliminate, or better manage fragmentation, overlap, and duplication and achieve other financial benefits."
Codifying Customer Experience. NextGov reports: "The Veterans Affairs Department has been working to improve the experience it delivers to its customers—America's veterans—and is set to enshrine a set of customer experience principles as part of its core values and ethics. . . . On Monday, the Office of Management and Budget will publish a final rule in the Federal Register officially adding the principles to the VA Core Values and Characteristics section of the Code of Federal Regulations, or CFR."
Merger Mania. Federal News Network reports: "The Trump administration — via the Office of Management and Budget — has officially sent lawmakers a long-awaited proposal that would eliminate the Office of Personnel Management as an independent entity. . . . . The legislative proposal, which Federal News Network obtained shortly after it was sent to Capitol Hill on Thursday, suggests merging most of OPM's functions into the General Services Administration."
Falling Flat.  Government Executive reports: "Members of a key House panel on Tuesday showed little willingness to provide the Trump administration with the legal authority to move forward with a proposal to send most of the Office of Personnel Management's functions to the General Services Administration.". . . Separately, GAO testified on the merger proposal and cautioned that "it will be important to retain the capacity to carry out certain strategic human capital functions."
Reskilling Toolkit.  Federal News Network reports: "The Office of Personnel Management on Wednesday released a variety of new resources, including a workforce reshaping playbook, reskilling toolkit and guidance on change management within the federal workforce, designed to help agency leaders better prepare their employees for future kinds of work."
VA's Very Own Employee Survey. Federal News Network reports: "VA began conducting its own all-employee survey 20 years ago. When the Office of Personnel Management began to administer its own, governmentwide Federal Employee Viewpoint Survey (FEVS), VA initially used both. . . . But VA last year decided to consolidate the two surveys and administer one. And the decision is paying off in multiple ways," said Dee Ramsel, director of VA's National Center for Organization Development.
Workforce of the Future. FedTech Magazine reports: "As the federal government continues to address challenges in finding skilled workers for open jobs, especially in the IT and cybersecurity realms, . . . . In a Feb. 13 memo, Acting OPM Director Margaret Weichert requires the gathering and sharing of information across agencies about what works best in achieving a 21st-century workforce, and where federal hiring and reskilling continues to lag.
Missing Master List.  Federal News Network reports: "The Government Accountability Office has estimated agencies could save billions of dollars by reducing the number of agency programs with overlapping missions, but the Office of Management and Budget has yet to complete a comprehensive inventory of agency programs nearly a decade after Congress mandated it."