Submitted by

JKamensky

on Fri, 05/08/2020 - 09:07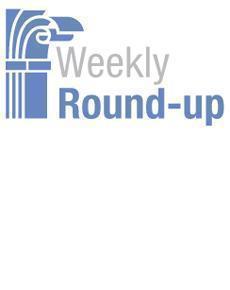 Articles from across the Web that we at the IBM Center for The Business of Government found interesting for the week of May 4-8, 2020.
John Kamensky
Who Is the Economic Predictor? Federal Times reports: "with the U.S. economy having just experienced its worst financial quarter in a decade because of the coronavirus pandemic, senior government leaders are asking when it will recover. The Transportation Department's statistical agency may be able to offer clues."
Rethinking the CFO Role. Federal News Network reports: "For 30 years, federal chief financial officers have been crunching numbers behind the scenes under the CFO Act. . . . But a rapid rise in automation and the expansion of the agency C-suite has led to some CFOs rethinking the scope of their duties."
WFH Is Here to Stay. Government Executive reports: "What might emerge is a future in which results-oriented introverts prevail while those who thrive on face-to-face interactions and office politics fumble. . . . Companies have been reluctant to allow employees to work from home because of inertia and entrenched norms, says Julia Pollak, the labor economist at ZipRecruiter. But the pandemic has forced nearly two-thirds of Americans to work remotely, making it clear just how much work can get done from home."
VA TeleHearing. FedScoop reports: "The Department of Veterans Affairs has moved appeals hearings for veterans' benefits online, following moves to expand other online services during the coronavirus pandemic. . . . Virtual board hearings were piloted last year but became a permanent option for veterans following the signing of the VA Tele-Hearing Modernization Act on April 10."
DOD's New Normal. NextGov reports: "The U.S. military is preparing to live with the ongoing coronavirus pandemic for the foreseeable future, Defense Secretary Mark Esper said on Monday.  . . . "The long-term view is: What do we do over the next 6, 12, 18 months?" Esper said in a virtual Brookings Institution event. "There will be a new normal that we will have to adapt to for an extended period of time at least until we have a vaccine that we're confident in."
Accelerating Pandemic Data. Federal News Network reports: "In the race to get a big-picture view of the pandemic's impact on public health and the economy, the team behind the Federal Data Strategy continues to check off objectives in its 20-point timeline to build a robust data infrastructure in government before the end of the year."
TeleMedicine Takes Off. Governing reports: "The emergence of the coronavirus may be a tipping point for telemedicine. Before the pandemic, about 10 percent of Americans had used such services. . . . As health-care infrastructure is overloaded, online pre-screening gives concerned citizens a chance to talk to caregivers without adding to crowds and risks in waiting rooms. A number of [state legislative] bills have been introduced since the beginning of March to further the use of these telehealth services, some with applications beyond the current health crisis.
Reforming Vacancies Act. Government Executive reports: "Acting leaders of federal agencies would serve for a maximum of four months under a new measure from Democratic House leadership that would seek to close many of the loopholes that have allowed President Trump and his predecessors to circumvent federal vacancy laws. . . . The Accountability for Acting Officials Act (H.R. 6689) would seek to prevent presidents from naming individuals to positions for the sole purpose of elevating them to a vacant Senate-confirmed role in an acting capacity."
Michael J. Keegan
Opening up DOD's AI black box. The Department of Defense is racing to test and adopt artificial intelligence and machine learning solutions to help sift and synthesize massive amounts of data that can be leveraged by their human analysts and commanders in the field. Along the way, it's identifying many of the friction points between man and machine that will govern how decisions are made in modern war. The Machine Assisted Rapid Repository System (MARS) was developed to replace and enhance the foundational military intelligence that underpins most of the department's operations. Like U.S. intelligence agencies, officials at the Pentagon have realized that data -- and the ability to speedily process, analyze and share it among components – was the future. Fulfilling that vision would take a refresh.
Could DOD's maximum telework policy boost AI, tech recruiting? The coronavirus crisis and maximum telework policies placed as a result may force the Defense Department to prize artificial intelligence-efficiency in telework as a competitive advantage. Lt. Gen. Robert McMurry, the commander for the Air Force Life Cycle Management Center and Program Executive Officer for the Rapid Sustainment Office, said one positive of telework measures to combat COVID-19 is shaking senior leaders out "crusty old dude biases against telework" -- which could make it easier to hire data scientists.
Everything has risk -- actions taken and those forsaken. Many people and organizations see a risk and immediately move to confront it, failing to consider what forms of risk mitigation are available or what problems could arise because of mitigation, writes Steve McKee. "Without a clear objective, effective risk evaluation is impossible," he writes. SmartBrief/Leadership
"Either/or" thinking isn't right for this moment. Tension can lead people to react "with a zero-sum, either/or approach" that looks to focus on one thing, but right now a better approach would be "a paradox mindset," in which people seek to live with discomfort, write Ella Miron-Spektor and Wendy Smith. "A paradox mindset allows us to look at the challenge, understand the need to adapt and uncover a different way of working," they write. INSEAD Knowledge
* * * * * *
Next Week on The Business of Government Hour: A Special Series focusing on Leading Through Uncertain Times with Chester Elton co-author with Adrian Gostick of Leading with Gratitude. Why is gratitude an essential quality in an effective leader today? What practices can help leaders in uncertain times? Join host Michael Keegan as he explores these questions and more on The Business of Government Special Edition.
Broadcast Schedule: The show airs Monday at 11 a.m., and Friday at 1 p.m. on Federal News Network 1500AM WFED
Anytime, Anywhere on...
 https://www.podcastone.com/the-business-of-government-hour
https://itunes.apple.com/us/podcast/the-business-of-government-radio-hou